Lincoln woman wearing Pikachu costume shovels snow for people in need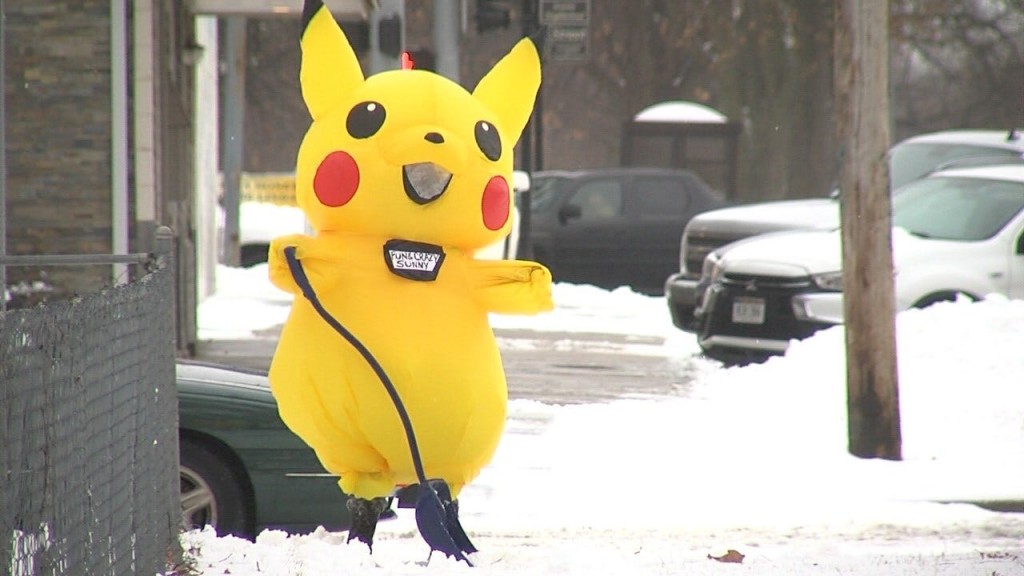 Sunny Walters likes three things: helping people, shoveling snow, and Pokemon.
So, she thought, what better way to combine her passions than to dress up in a Pikachu costume, grab a shovel, and get to work?
For the past two years, Walters, 37, has been volunteering her time to shovel the sidewalks and driveways of people through the city's Snow Angels program, which pairs volunteers with the elderly or people who, for whatever reason, are unable to do the work themselves.
"I like to help people," Walters said. "And I just like shoveling snow for fun."
As for the costume, she says she got the idea around Halloween last year. She pulled the trigger in November, purchasing the $45 blow-up Pikachu costume on Ebay.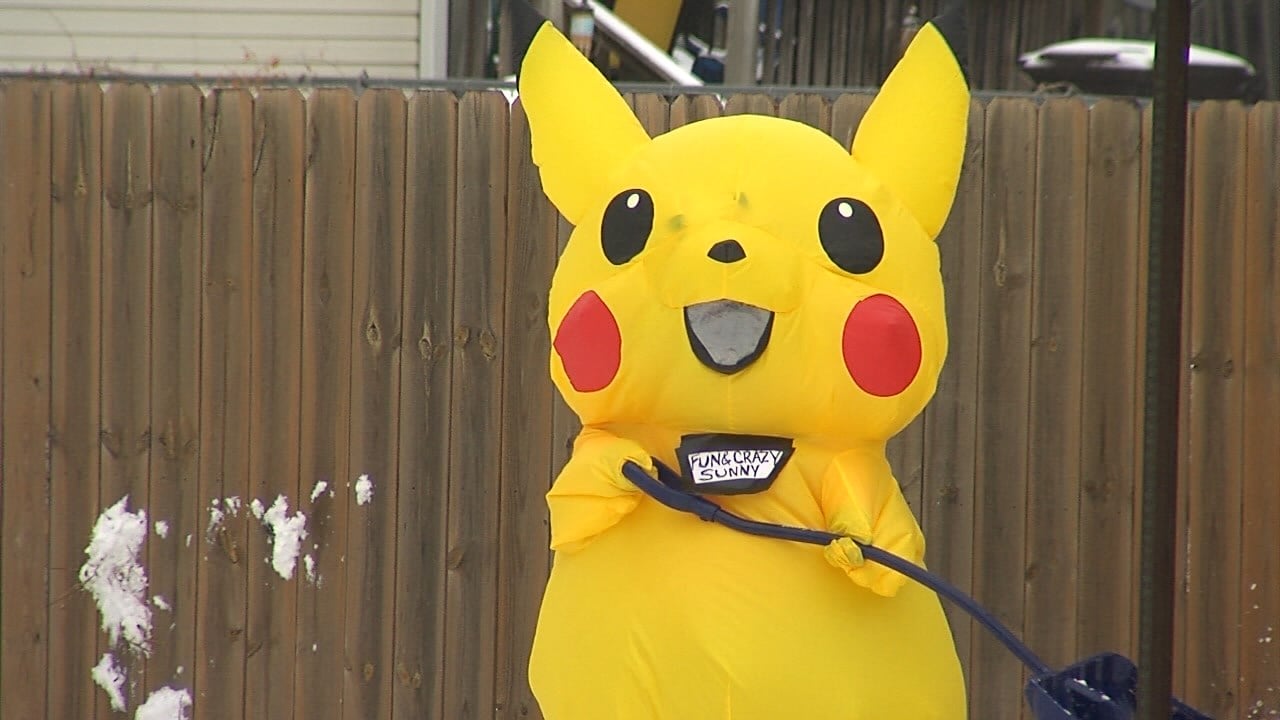 Until Friday, she says she hadn't had the opportunity to use it while she shoveled.
"I was just like, 'Come on, snow! Come on, snow!" she said.
A Pokemon enthusiast all the way around, Walters said she loves the cartoon series so much that she once got reprimanded for playing Pokemon-themed smart phone game too much at work.
If you want participate in the Snow Angels program, you can sign up here: https://snow.lincoln.ne.gov/snow-angels/.