Lincoln woman's apartment burglarized after arm smashes through her window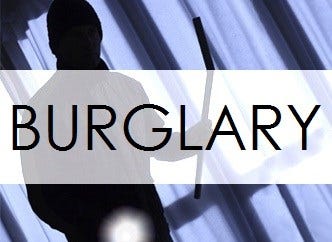 A Lincoln woman got quite a scare after someone broke through her apartment window Wednesday night.
Around 10:30 p.m., the 25-year-old victim heard a knocking outside her first floor bedroom window at 9th and Claremont St.
Then, someone shattered the window and she saw an arm reach through the broken glass.
The woman ran out of her room and her roommate called 911.
The thief took cash and a wallet from a bedside table, totaling $200. The damage to the window is also estimated at $200.