Lincoln YMCAs officially reopen with restrictions
The YMCA locations in Lincoln re-opened their doors Monday after closing more than two months ago.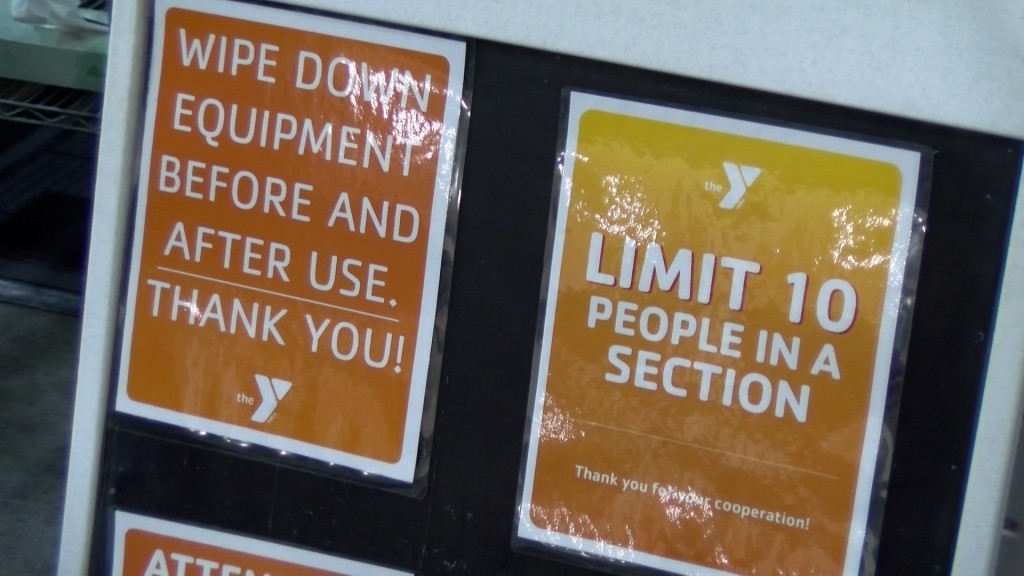 Just in time for the summer months, Lincoln-area YMCA locations have officially re-opened their doors to their members.
J.P. Lauterbach, the COO of the Cooper Branch YMCA, says they closed their doors on March 16 for the greater health of the public.
Like other businesses, the YMCA is following a set of new restrictions for members to follow as they get back into the groove of a new normal.
"We're doing social distancing, we're limiting the number of people in an area, and then even within that area, we've taken some equipment out of service so people can't be closer than six feet together," Lauterbach says in an interview with Channel 8 News.
Lauterbach says both employees and members have excited to be back after months of at-home workouts.
"People have been really good about it, they're very understanding, there's been some questions from people just on clarifying what the expectations are, but people have been eager to get back."
Within just a few hours of re-opening, Lauterbach says they had seen plenty of familiar faces. One of them was Amy Larson, a member of the Cooper Branch YMCA for close to 15 years. She tells Channel 8 she thinks the gym never should have closed to begin with.
"I think it should be open, I don't think it should've ever closed, I think if you want to workout we're adults, we're in America, you make the choice to do that," Larson says. "I'm very happy to be back, I love the staff. It's a great place. If you're looking for a great place to workout don't have one, your current gym is closed or you're not comfortable, come to the Y, they'd love to have you."
The YMCA says part of the changes they have made include shortened hours (5 a.m. to 7 p.m.), asking members to limit workouts to 45 minutes and to wipe down any equipment before and after using it.
"We have a schedule where we're cleaning equipment every hour and even within that, we have sanitation stations available where were telling members before you start, and after you're done, please wipe off and clean up." says Lauterbach.
Lauterbach also says that employees can be seen wearing their masks, but it's not required for members.
Overall, response from the community has been supportive and positive.