Lincolnites brave the cold by walking the MLK Youth Rally & March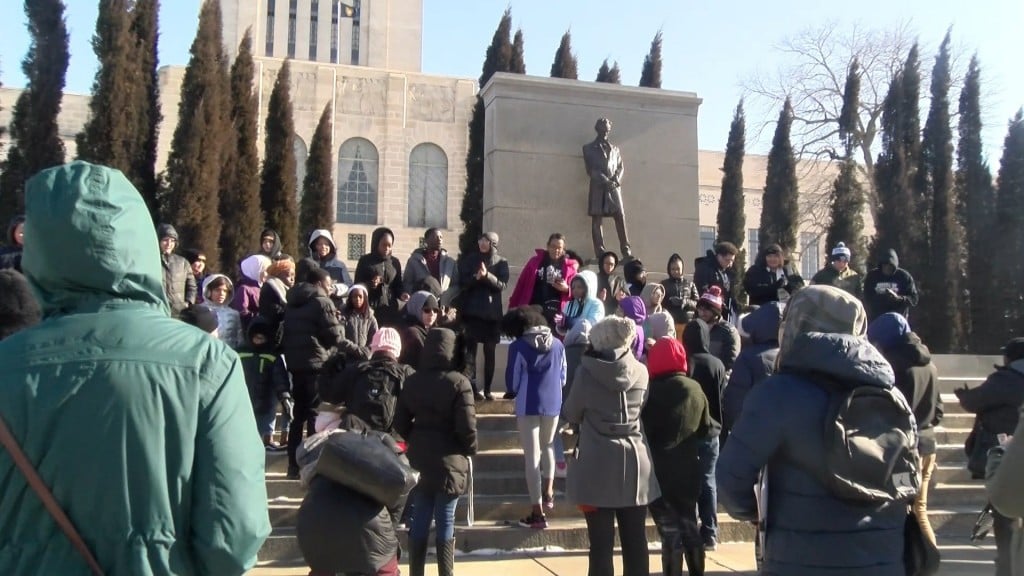 People of all ages joined together to celebrate the life and ideas of Rev. Dr. Martin Luther King Jr.
Hundreds of students gathered at the UNL student union on Monday morning for the 25th annual MLK Youth Rally & March.
Organizers say this is one of the most diverse groups they have seen, with over 600 youth coming from across the state and even some from across the nation.
"The diversity has definitely changed," said Brittney Hodges-Bolkovac, an advisor. "It's a diverse crowd you see all ages. When I started doing it, it was a core group of individuals and now we've expanded to different sports teams. People come from Omaha and its just something to show the community that the greater Lincoln community can come together and celebrate Dr.King and his vision."
Students began the day with a rally, interacting with others from different schools and backgrounds, then walked from the student union, though downtown Lincoln and onto the steps of the capitol building.
This year's theme is 'Walk Together'. Each person with a different motivation they're walking for, but while still being unified to promote the life and dreams of Rev. Dr. King Jr. through positive youth actions.
Children who helped plan the event say it's important for the community and all people.
Again, this year was the 25th anniversary for the walk with one of their biggest turnouts ever.