Lincolnites skate as snow storm approaches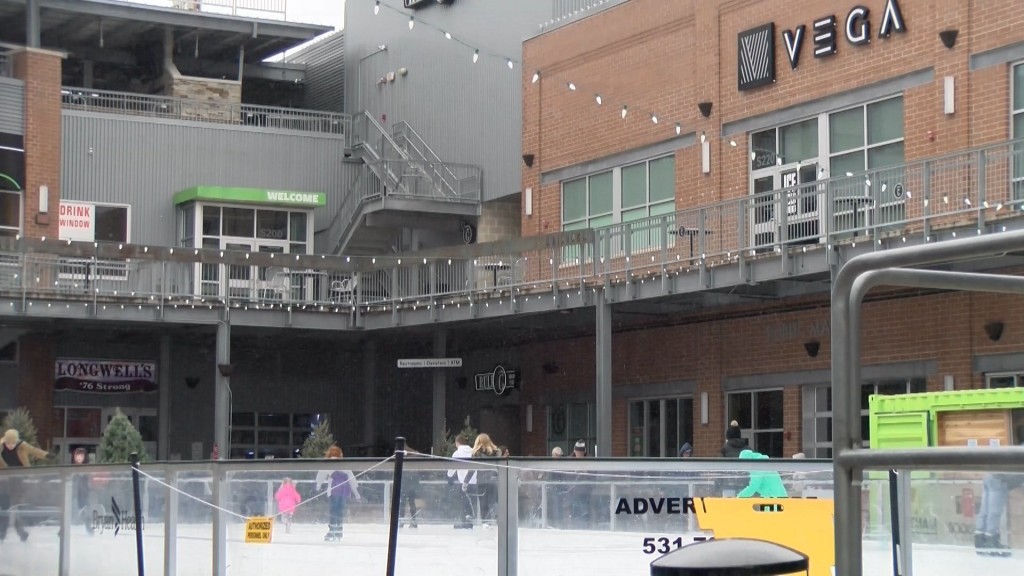 As the snow began to fall in The Railyard, it didn't stop many people's plans at all.
Lincolnites could be seen ice skating, coming from sports events, and hanging at bars as the snow storm crept toward Lincoln Sunday.
We asked one boy how he feels about snow coming to the area.
"Oh, I just like to play in it," said Bingham Moore.
His mother, Elyise says though she likes snow, she plans to travel safely when returning home.
"It's not to bad yet just a bit of flurries so we'll probably stay in as much as we can and just take it easy and nice and slow in the car," said Moore.
Another ice skater drove to The Railyard for a family party in the snow.
"I'm going to an ice skating rink party with my family," said Karen Jensen. "My niece is here from England. So, we all get together every year at the ice skating rink. It's just kind of pretty out right now. It's not icy just pretty as long as it doesn't get icy, it's cold."
Forecasts project Lincoln might get more ice over night but as for snow, the central part of the state experienced the most of it.
City officials pre–salted roads late Saturday night and will be monitoring roads as the storm passes through Lincoln.