Lincoln's Entertainment Report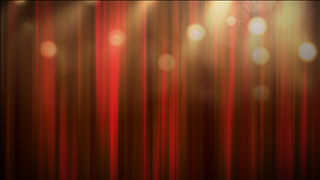 Musicals, farmers markets and even miniature horses!
It's all happening in Lincoln this weekend.
Bob Rook has your entertainment round up.
Hello everyone! Next Thursday a Lincoln premiere of a TONY award winning musical FUN HOME comes to the stage! Based on the graphic memoir by Alison Bechdel , the brilliant storytelling moves between the past and the present, while Alison relives her unique childhood and her discoveries into adulthood. Fun Home is a refreshingly honest and moving story filled with comedy and heart that shares the journey of seeing our parents through grown–up eyes.
Fun Home
The TADA Theatre
June 6–23
Thur.–Sat. 7:30 pm
Sun. 2:00 pm
(402) 438–TADA (8232)
www.tadatheatre.info
Here's The Round–up!
Give To Lincoln Day
Area Non–Profits
Thursday
www.givetolincoln.com
The Voice of the Prairie
Lofte Community Theatre
This Weekend
www.Lofte.org
CJ Solar
Bourbon Theatre
Fri. 8:00 pm
Larry Reeb
The Comedy Loft
Fri. & Sat. 7:30 pm & 9:30 pm
www.comedyloft.club
Stransky Park Music Series
Stransky Park
Thursday Night
Wayland
Bourbon Theatre
Thu. 8:00 pm
Bluestem Miniature Horse Show
Lancaster Event Center
This Weekend
www.lancastereventcenter.org
Farmer's Market
The Haymarket
Saturday Morning
Have an entertaining weekend!