Lincoln's Entertainment Roundup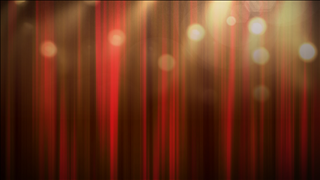 Whether you're looking for something funny or for somewhere to meet someone new there's plenty going on around Lincoln this weekend.
For all that's happening in our entertainment roundup, Here's Bob Rook.
Hello everyone! One of the hottest comics working on the club circuit makes an appearance in Lincoln this week. Myq Kaplan has been seen on the Tonight Show, Conan, the Late Show with David Letterman, Late Night with Seth Meyers, in his own half–hour Comedy Central Presents special, and in his own one–hour special on Netflix, "Small, Dork, and Handsome." He has been a finalist on Last Comic Standing and most recently appeared on America's Got Talent. His album "Vegan Mind Meld" was one of iTunes' top 10 comedy albums of the year.
Take a quick look – https://www.youtube.com/watch?time_continue=30&v=C1AmqeYg0EA
Myq Kaplan
The Comedy Loft
Fri. 7:30 & 9:30
Sat. 7:30
www.comedyloft.club
Here's The Round–up.
Rock For Respect
Bourbon Theatre
Sat. 7:30 pm
Leslie Odom Jr
Lied Center
Friday 7:30 pm
www.liedcenter.org
Lynyrd Skynyrd
Pinnacle Bank Arena
Saturday 7:00 pm
www.pinnaclebankarena.com
Singles Dance With Jimmy Mack
Pla Mor Ballroom
Friday Night
http://plamorballroom.com
Johnny Mathis
The Lied Center for Performing Arts
Sunday 7:00 pm
www.liedcenter.org
Evil Dead The Musical
Next Thursday–Saturday 7:30 pm
Sunday 2:00 pm
www.tadatheatre.info
That's it for now! Have an entertaining weekend.