Lincoln's first 'Bicycle Boulevard' aims at making roads safer for bikers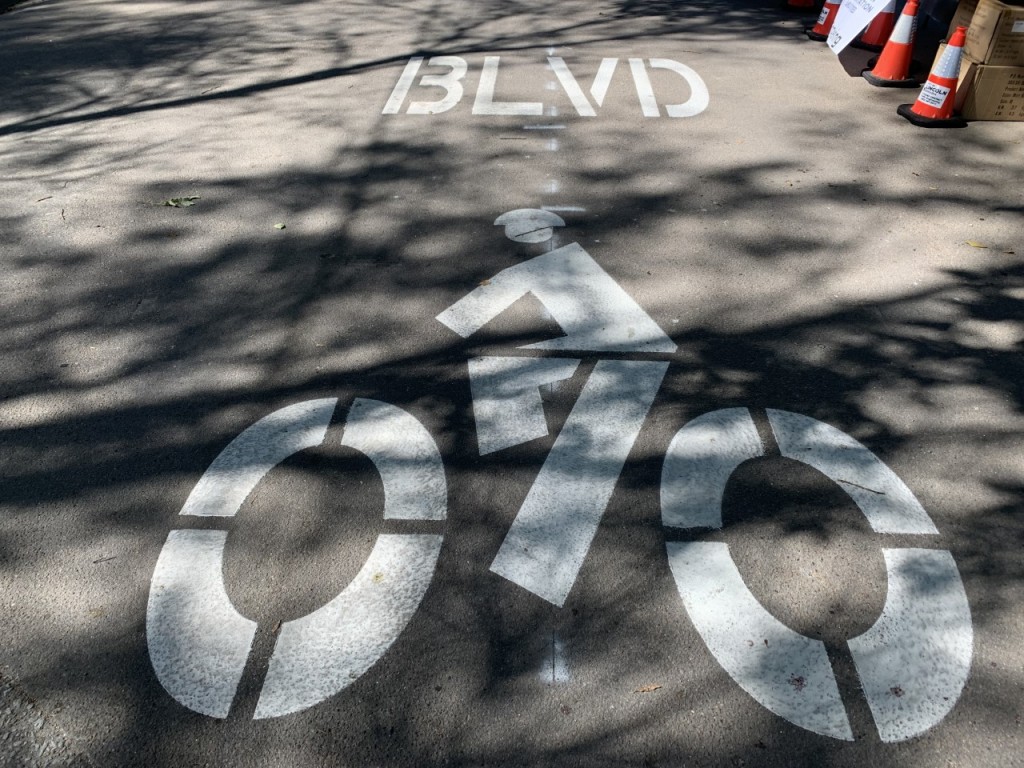 LINCOLN, Neb. (KLKN) – Lincoln welcomed its first ever 'Bicycle Boulevard' on Sunday in the Salt Creek neighborhood. Lincoln Transportation and Utilities (LTU) says it's all to make the roads a little safer for cyclists across the city.
Bicyclists now have their own signs and signals to protect them while riding in south Lincoln, and for Andrea Faas, this is music to her ears.
"I enjoy having safe protected areas where people can expect to see bicycles and so I definitely, coming out today to Streets Alive, I wanted to see the 'Bike Boulevard' and where it connects and how I can use it," Faas said.
A portion of 'F' Street starting from S. Sixth Street is covered in pavement markings and signage to remind everyone, whether riding a bike or driving a vehicle, this space is meant to be shared.
The goal of the 'Bicycle Boulevard' is not only to keep people safe, but to promote activity and a healthy life style.
Lincoln Transportation and Utilities, the masterminds behind the Boulevards, said they believe it will bring a lot of positive impact to the community.
Using bikes will cut back on greenhouse gases and help with the Climate Action Plan the city has recently pushed.
"A key to the important thing is at the end of the day we want people to get out, be active, participate in physical activity and having a Bicycle Boulevard that provides a safe and comfortable environment for people to bike, (is key)," Roberto Partida, with LTU said. "Really getting people to go to for an alternative mode of transportation is key."