Lincoln's Repair Cafe: bringing back the things you love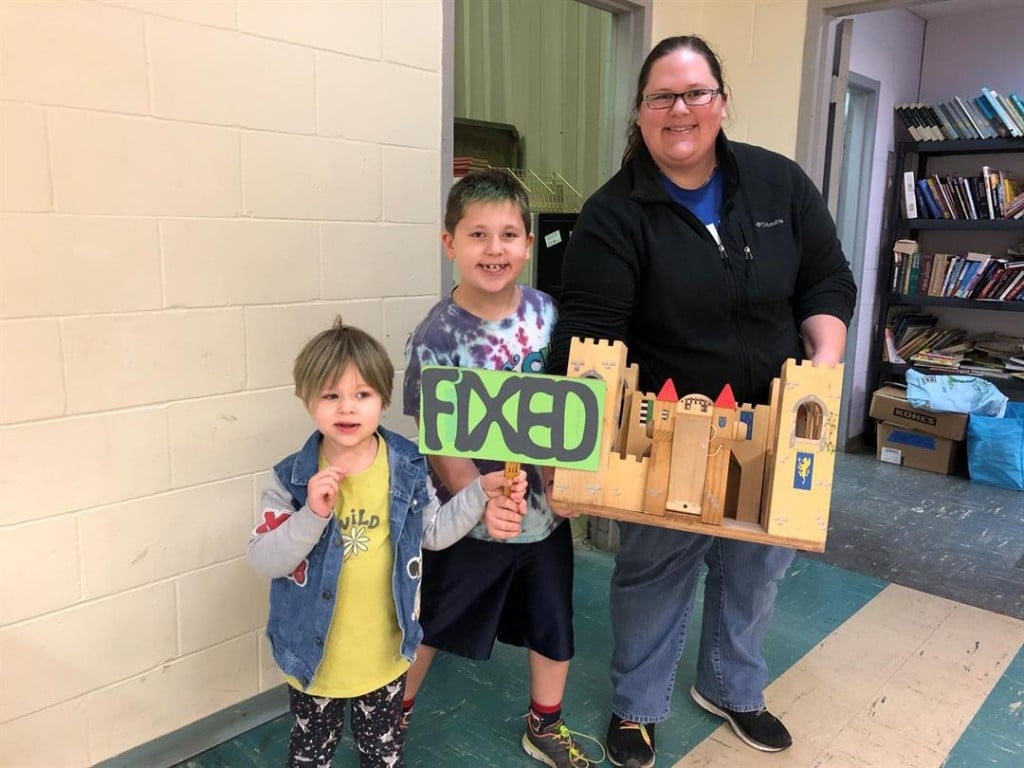 In the basement of New Visions church on 11th and Garfield streets is a magical little world of nostalgia, where you can watch and learn the mastery of preservation.
This is the Lincoln community's Repair Café.
This local and free repair pop up shop happens on the first Saturday of every month from 1 to 3pm.
"Originally here it started with just a group of people who got together mending clothes for people in the community, some older ladies who wanted something to do and give back to the community," Repair Cafe volunteer, Amy Montgomery said.
Fixers and volunteers get together to help you fix anything from appliances and electronics, to furniture, clothing, jewelry and even toys.
"We've had the castle for a couple of years. It was hunter's when he was little, bit it fell and the bottom broke off of it and it got put in the basement," customer and Lincoln mother, Jennifer Adams said.
Participants say they got the idea from the national Repair Café that all started in the Netherlands, which sparked a worldwide effort to keep the global community from adding items to their landfills, and giving their favorite things a second life.
"It's one of those things where we were always going to fix it, we just never had time and with the new year and with cleaning up everything, trying to decide what to keep and what we can fix and I heard about the repair cafe, so I was like eh, lets go check it out, see what happens," Adams said.
They say community interaction is really what makes the event special.
"That kind of relief that you see on somebody's face when they're able to take home that thing they were going to have to throw out. Parting with sentimental objects can be really hard and we really want to help people not have to do that," Montgomery said.
They say the success rate of fixing things are around 75%, which, how could one complain?… It's free! They welcome those all around to give it a try.