Check your neighborhood on Lincoln's snow plow map
Make sure to check this map to see if your route is plowed today!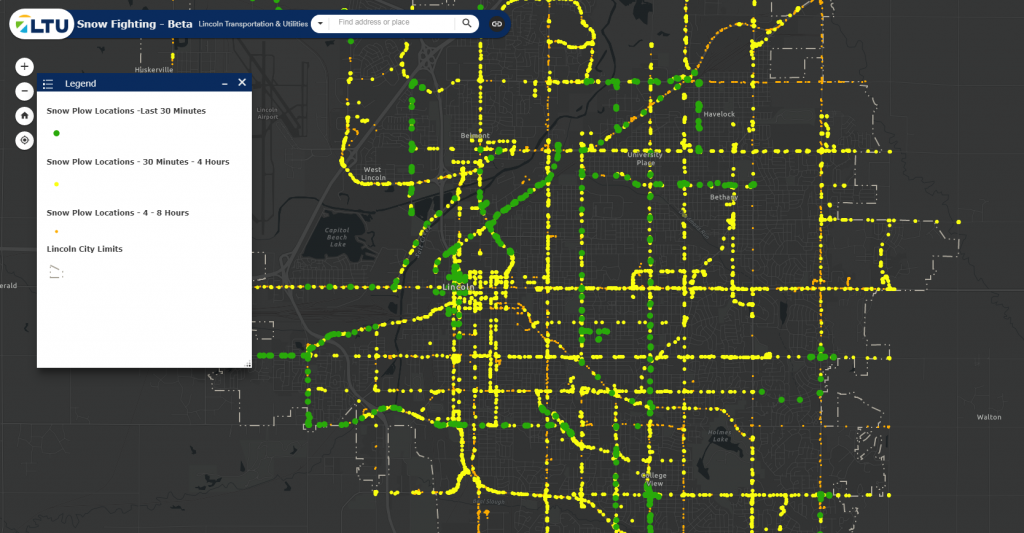 LINCOLN, Neb. (KLKN) – Before you try to leave your house today, only if you have to, make sure to take a look at the City of Lincoln's Snow Fighting Map.
The green on the map means a snowplow has been there in the last 30 minutes. The yellow means one has been there between 30 minutes – 4 hours ago. The orange means they have plowed between 4-8 hours ago.
Click here for the full interactive map. 
SNOWY STREET COMPLAINT
REPORT AN UNPLOWED STREET HERE
Mayor Leirion Gaylor Baird tweeted out this thank you to Lincoln's hard-working snowfighters.
#LNK snowfighters are out in force, with more than 100 plows working to clear arterial and residential streets since the early AM. Grateful for the vital role they play in public safety. Please stay off the roads if possible, slow down if you must travel, and stay warm! 🧣 pic.twitter.com/t4uPOgyvla

— Mayor Leirion Gaylor Baird (@MayorLeirion) January 25, 2021
MORE SNOW: LIVE UPDATES: Winter storm sweeps across Nebraska