Nebraska comes from behind to defeat Rutgers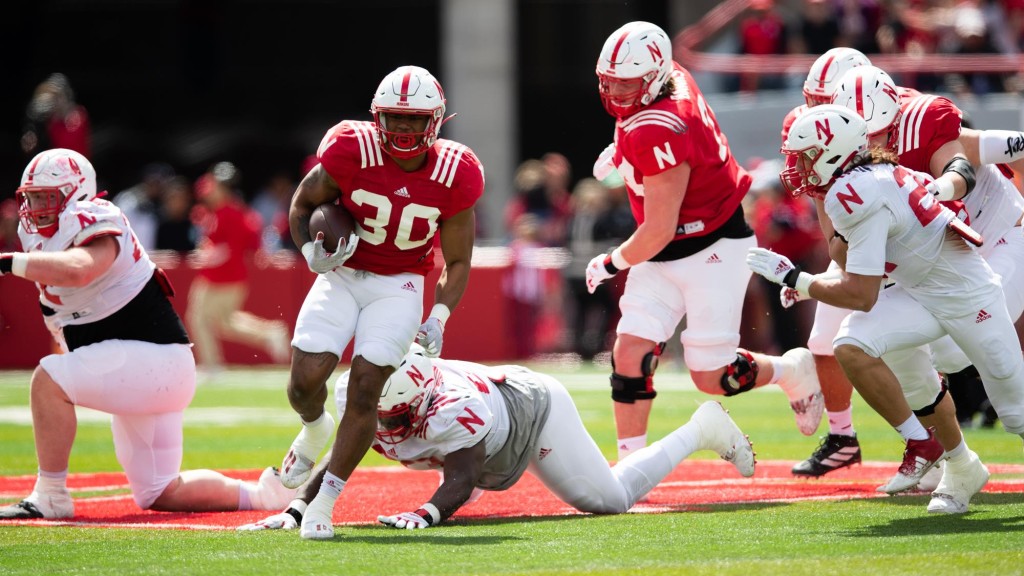 LINCOLN, Neb. (KLKN) — The Huskers struggled out of the gate Friday.
They punted five times in the first half, and quarterback Casey Thompson threw two interceptions.
Despite being outgained 348-304, NU battled back from a 13-0 deficit to win 14-13 in Piscataway, New Jersey.
Nebraska first showed signs of life in the third quarter, when a nine-play drive ended in a 7-yard pass to Travis Vokolek for a touchdown.
With less than four minutes left in the quarter, senior Brandon Moore intercepted Scarlet Knights quarterback Evan Simon.
But Nebraska couldn't turn that into points, failing to convert a fourth-and-1.
NU didn't lead until midway through the fourth quarter, when Thompson found Trey Palmer in the end zone for a 27-yard TD pass.
Rutgers had a minute to score on its final drive, but an interception by freshman Malcolm Hartzog sealed the win for Nebraska.
Palmer led the receivers with four receptions for 64 yards.
Thompson was 24 of 36, throwing for 232 yards.
On the ground, Anthony Grant led with 19 carries and 47 yards.
This was the first time the Huskers won two Big Ten games in a row since 2018.
NU is 3-3 overall and 2-1 in the conference, and this win puts Nebraska on top the wide-open West Division — however tenuously.
The Huskers will play on the road at Purdue next week.