Local bars pay it forward after thief hits McKinney's Irish Pub
Lincoln Police are still looking for that suspect, if you know any information, you're encouraged to call LPD at 402.441.6000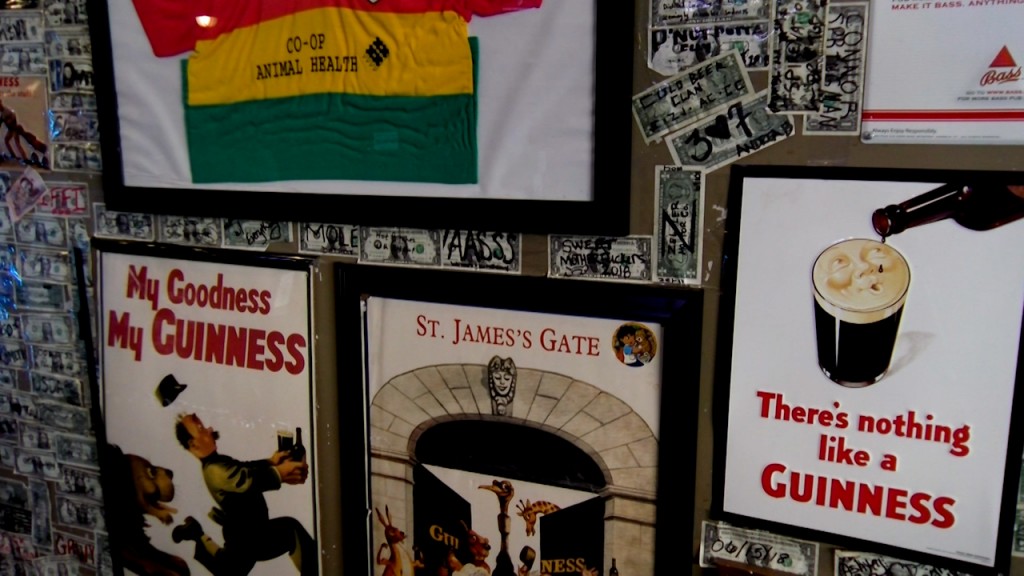 LINCOLN, Neb. (KLKN) – A thief stole thousands of dollars worth of bills that decorated the walls in McKinney's Irish Pub, but now local bars and regulars are stepping up to help bring those memories back.
A male suspect broke into the pub early Wednesday morning, smashing through the garage door in the front of the bar. According to surveillance video, the thief had spent over an hour in the business tearing down all types of bills from the wall. The damage? The thief took anywhere from 2-3 thousand dollars in bills, but it wasn't about the money.
"First dates or when people get married they come down and sign a dollar bill and go put it on the wall, people's 21st birthday, things that are special events," Nathan Stewart, the managing partner of the bar said. "I think that was the most frustrating part is a lot of memories are gone now."
But there is hope, several local bars have stepped up to help.
JJ Hooligans has started a 'Dollar Drive,' encouraging people to sharpie a note onto a dollar bill and send it to McKinney's or drop it at their bar. Kinkaider Brewing dropped off 100 one dollar bills in hopes of rebuilding the atmosphere.
"The great part is we have had a lot of support, we have had about $500 dollars donated to us in ones's from friends, regulars, and other business owners," Stewart said. "We can hand them back out, give them to people for free so they can sign the bills and kinda get the memories going again."
McKinney's is grateful for the help and support the Lincoln community has shown and hopes the walls will be completely covered again in the near future.
Lincoln Police are still looking for that suspect, if you know any information you're encouraged to call LPD at 402.441.6000.