Local businesses experience busy holiday season despite supply shortages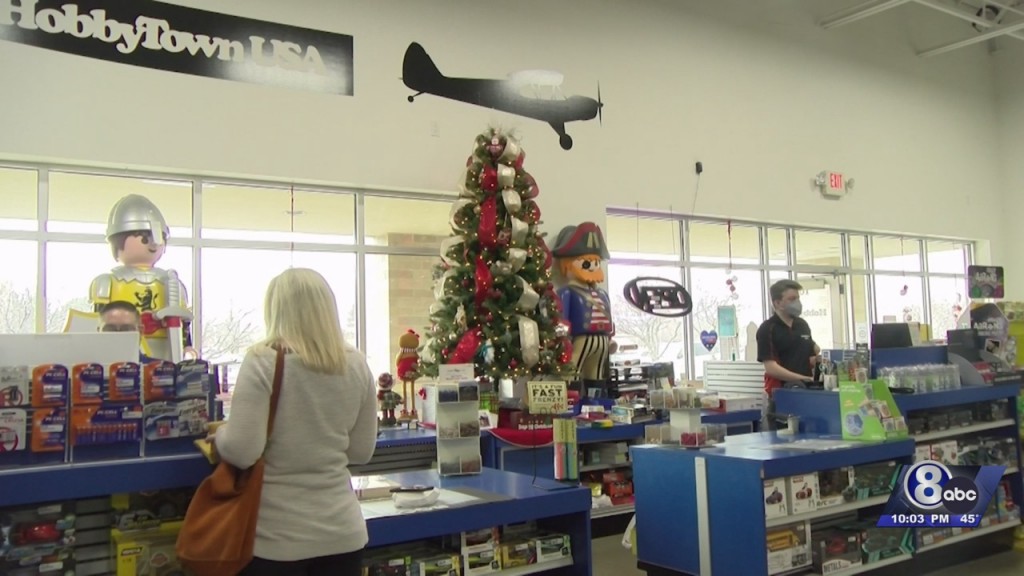 LINCOLN, Neb. (KLKN) – With shortages and supply chain issues, some shoppers had to change the way they shopped for the holidays but many still waited until the last minute to get their gifts.
"All holiday season folks have started to shop earlier, but as it's gotten down to the wire we have just seen even more increase in sales in the last week, especially today," said David Schmidt, owner of HobbyTown USA.
Schmidt says some of the hot items this year have been legos and fidget toys but with supply chain issues some shoppers didn't always get exactly what they were looking for.
That's why local businesses did what they could to get everything checked off Santa's list.
"What I try and do is find an alternative to try and fill the gap if something is out of stock. I have also been pretty aggressive with overordering to make sure we are stocked and ready for customers' needs," said Schmidt.
Some local companies say the manufacturers have had a tough time keeping up with the demand, making it harder to stock certain products during the holiday season.
"I'm not sure if it's the supply chain, or if it's just the record plants that can't keep up. There's more demand so they're trying to print more, so now they're focusing more on new releases and that's why the back catalog has suffered," said Les Greer, owner of Lefty's Records.
Through all the tough times this year, local businesses are thankful that shoppers looked to them for their holiday needs. Businesses are hopeful that all the presents opened on Christmas Day bring a smile to the recipients.