Local caregivers talk about 'a need' for workers for in-home care
From a decline in workers, to safety for others, in–home health care services have pushed to provide safe care for their clients during this pandemic.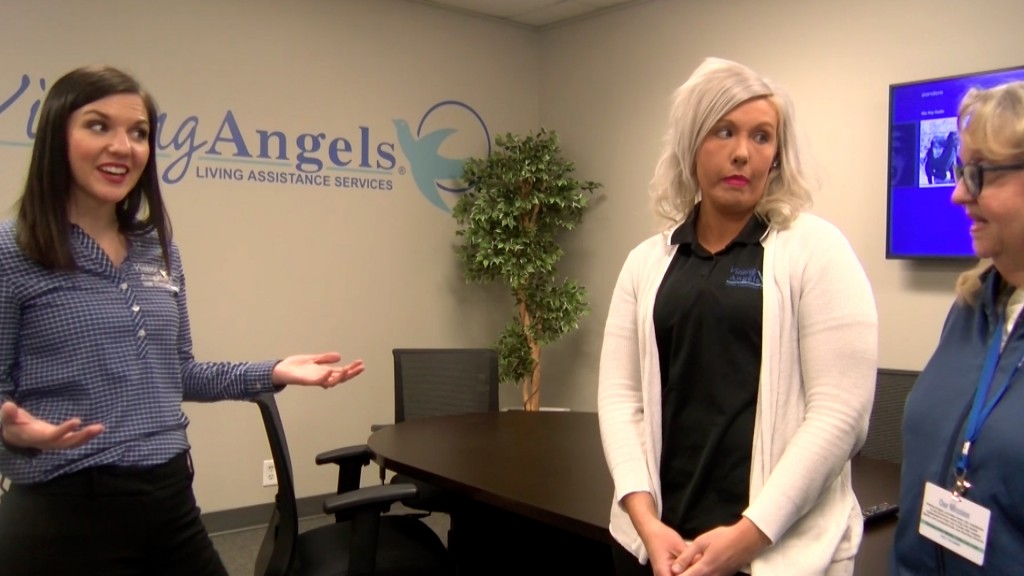 LINCOLN, Neb. (KLKN) — From a decline in workers to safety for others, in–home health care services have pushed to provide safe care for their clients during this pandemic.
Some local front-line heroes who provide in-home care are talking about the struggles they have faced to give that emotional care. One of them talked about face masks.
"A lot of people with memory issues, that's a need, is they need someone to hold their hand," said Natalie Leon, owner of Visiting Angels in Lincoln. "They need somebody to be right next to them to reassure them to make sure everything's okay but it's a struggle when you have that mask on that they cant see that emotion.
"So the one gal we have she's in her seventies, I believe she has not left her home very isolated very scared of the pandemic," said Christina Noojin, for Visiting Angels.
Visiting Angels in Lincoln says the need for in-home care has skyrocketed at least 25 to 50 percent. More of their seniors chose to stay home because of COVID. The owner says isolation has taken a toll on mental health as some seniors need a helping hand. There has been a hiring shortage for years and with the pandemic, they are always looking.
"Trying to find caregivers that are still willing to go out in the pandemic is a challenge and that we're facing every day," said Leon. "We continue to hire caregivers because we see such a huge need."
The team says isolating from extended family members is tough but worth it to take care of seniors in the area. A small business owner who provides in-home care says the pandemic slowed her business at the start of COVID.
"When you go to people's homes there is a natural fear when people don't understand what's going on," said Grace Kats, RN owner of Graceful In-Home Care. "The first thing we hear is, 'don't bring any more caregivers because I don't want anybody in my home,' and then we had to reassure them like it is one on one care. We make sure our caregiver is not exposing themselves out in the community and you're only dealing with one person a day."
Grace Kats says many seniors chose to use family members as caregivers and she lost about 20 percent of the clientele. Now she says the phone is ringing off the hook as clients return and the need for in-home care grows in Lincoln.
Kats says that she and all of her staff have received the Pfizer vaccine and she hopes seniors and caregivers chose to get it.
"I want to encourage clients and their loved ones that when the vaccines do become available to get it," said Kats. "If not for us, some people would not see anyone for a day if not for our caregivers that come. That is the most interaction some of our clients have, so that's why I feel like what we do is so important in the community because we have that interpersonal skill."
She says isolation can cause depression and it's important for humans to have social interactions, especially seniors. Kats says she sees the light at the end of the tunnel as her business rebounds and vaccines become more available.