Local churches loosen restrictions and provide safe ways to worship
St. Teresa Catholic Church announced this week it would loosen some of its COVID-19 mass restrictions.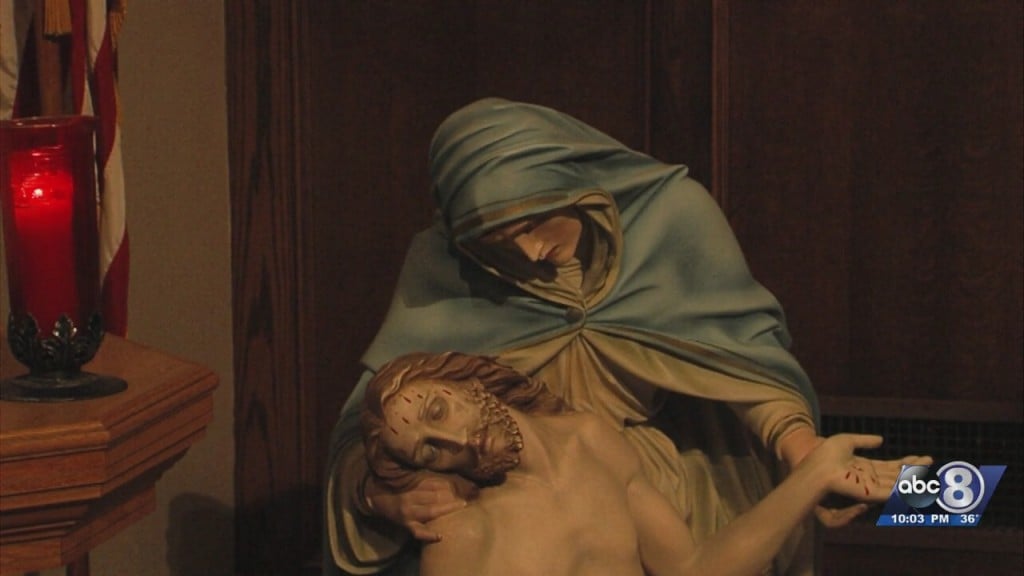 LINCOLN, Neb. (KLKN) – Now that gatherings are at 75 percent capacity, some churches are easing their way back into normal routines.
"We decided just to open things up progressively, not just everything all at once," St. Teresa Catholic Church Father Jamie Hottovy said.
St. Teresa Catholic Church announced it would loosen mass restrictions this week. Congregational singing is now allowed and encouraged. The communion rail is also back as well as holy water.
Father Hottovy said the pandemic has been hard for all churches.  He said congregations are finding their own ways to open up safely.
"That's been a struggle too, to try and maintain the unity with regards to different perspectives. That's been something I know all faith leaders around the city have been, I'm sure trying to do the best they can."
Pastor Tremaine Combs at Mount Zion Baptist Church said  he knows every church operates differently.
"I have yet to have an issue with anyone being open or closed," he said.  "My belief is if the spirit tells you to close, close."
Mount Zion Baptist Church allows in–person worship with staggered seating. Pastor Combs said the church only meets on Sundays. They don't meet at all during the week, and use Facebook lives as well as Zoom.
Pastor Combs says he doesn't think the church will open up more until mid-September when more people are vaccinated. Mount Zion and St. Teresa's provide virtual worship options for those who don't feel comfortable attending in person. Both churches sanitize daily and are following the DHM and CDC guidelines.