Local Facebook group helping hundreds in community, now asking for help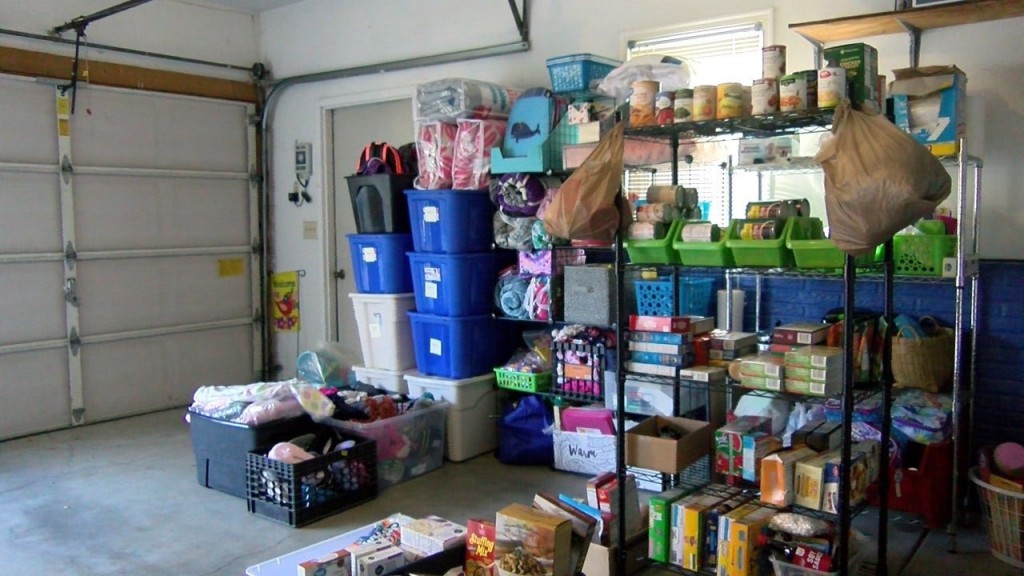 The Facebook page for the Lincoln Giving Tree might not look like much, but it's helping meet the needs of hundreds of people in the city.
The group was started at the beginning of the year by Shannon Crellin after she moved to Lincoln. It's exploded in size and now has over 3,000 members.
"This is probably one of the kindest cities I've ever lived in and it's really amazing to see how people set up and want to help," said Crellin.
Anyone who is a part of the group can share items they're giving away– everything from clothes, to furniture, to food.
Members can also share if they're in need of something and usually those needs are met by other members.
Since it started the group has held several events giving away Easter baskets, school supplies, and food items.
All of those items have overtaken Crellin garage, but it's all an effort to help the group get its non–profit license.
"We're doing fundraising now to obtain our 501c3 as you can see behind me this is all donated items and stuff for our upcoming events and it's kind of taking over my garage so we could really use a space."
Obtaining non–profit status, also known as 501c3, can cost several thousand dollars as there's extensive paper work that has to be done and the group has to purchase liability insurance.
The Giving Tree has held fundraisers to raise money for their license so they can help even more people, but they're still a ways away from their goal.
While there's a lot of work to do, Crellin says one look at her garage reminds her why she's doing this.
"Just seeing how much helping someone can really affect their lives and bring a smile to someone's face it makes it all worth it."
If you would like to donate to help the group obtain their non-profit license you can contact the group on their Facebook page, the Lincoln Giving Tree.
https://www.facebook.com/groups/TheLincolnGivingTree/