Local fallen law enforcement honored, remembered with new Memorial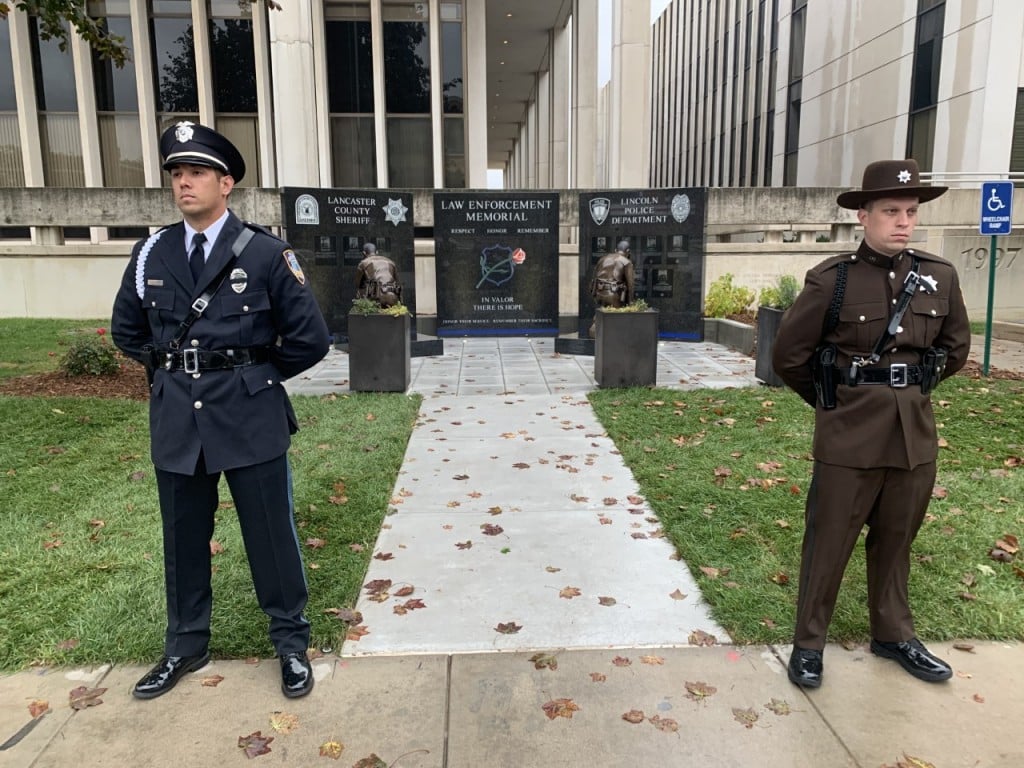 LINCOLN, Neb. (KLKN) – If you head downtown Lincoln anytime soon, you may notice something new. A Law Enforcement Memorial now sits in front of the City/County building along 10th street.
It's a way for people to honor and remember those who made the ultimate sacrifice for the Lincoln, Lancaster County community.
Three Lancaster County Sheriff's deputies and seven Lincoln Police officers are named on the memorial. All 10 were killed or died in the line of duty.
$150,000 dollars was raised over the last three years for the memorial.
"Talking to families that lost a law enforcement officer decades ago, that essentially thought no one remembered, because there was nothing to honor their memory. So being able to be in that position and hear their stories and see what it means to them for this memorial to be public and be out there for the citizens to actually see, that's been the most gratifying thing," Max Hubka, a Captain with the Lincoln Police Department said.
Families of those fallen law enforcement officers and deputies were there as the memorial was unveiled Sunday evening.
One family member, Allen Soukup, who lost his father in 1966, got the chance to see the memorial all these years later.
Allen's father, Detective Frank Soukup, was killed during a gun battle in Lincoln while questioning suspects in a fraudulent check investigation. Frank was just 53-years-old.
Several years after Allen lost his father, he decided to become an officer as well. He spent 37 years as a Captain with the Lincoln Police Department.