Local leaders weigh in on the responses to Black Lives Matter and Capitol protests
Channel 8 spoke with Freedom Rally USA founder Tim Davis, Mount Zion Baptist Church pastor Tremaine Combs and the Malone Center's Ishma Valenti.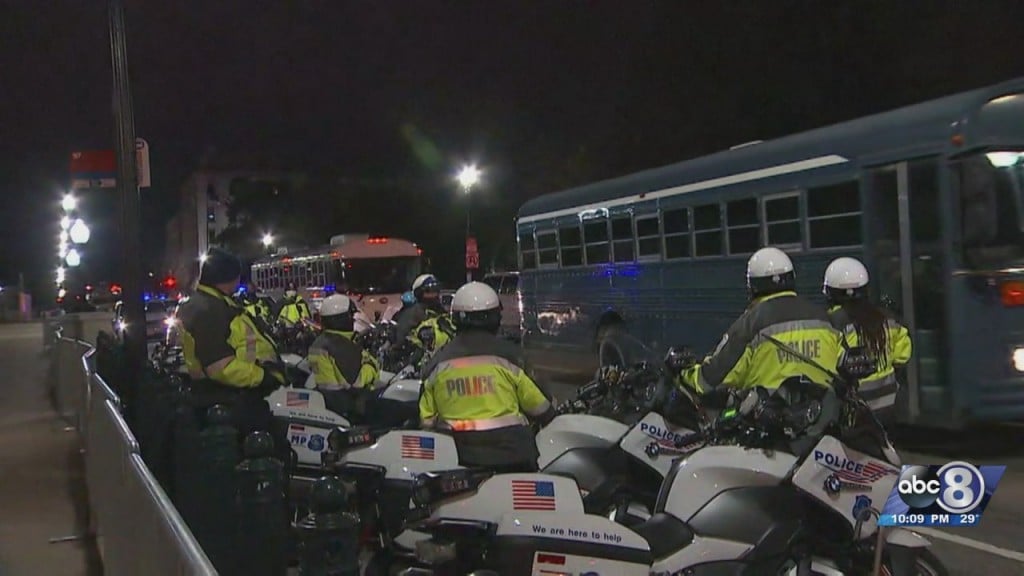 LINCOLN, Neb. (KLKN) – There's been several questions about Capitol protests and Black Lives Matter protests. Local leaders in the community weighed in their thoughts to Channel 8 on Thursday.
Mount Zion Baptist Church pastor Tremaine Combs posed a question.
"Why all of a sudden now, when there is a protest of Trump supporters, we're supposed to differentiate between those who engage in willful acts of violence and willful destruction of property," he asked. "But, when it was protesting with Black Lives Matter, the murder of black men by people of law enforcement all of a sudden when somebody breaks a window, the whole movement, the whole group of people are culpable for the action of a few?"
That's a question several African-Americans are asking after the events that unfolded at the nation's Capitol.
Tim Davis, the founder of "Freedom Rally USA," said he doesn't think it was only Trump supporters who stormed the Capitol steps, causing destruction. He has spent months organizing peaceful protests in Nebraska, supporting President Donald Trump and calling for a fair election. Regardless, he doesn't condone what happened.
"Very few times in our past has violence made a serious change," he said. "In my opinion its made things worse."
For several African-Americans, after spending years protesting police brutality, they feel like their cries for justice were met with tear gas, batons and the National Guard.
The Malone Center's Ishma Valenti said he thinks the events at the Capitol were allowed to happen. Davis even added with the amount of important people in the Capitol at the time, you would think it would have been one of the most "secure places in the country at the time."
Valenti says there was a difference in the way law enforcement reacted on Wednesday compared to in the past with BLM protests.
"The violence that we saw yesterday committed by rioters and the amount of force we saw that was not given to those rioters, is a very good example of the white supremacy problem in America," Valenti said.
He said that's the reality of being black in America.
"It's very evident that being black, having black skin, is something that still incites fear in bias in many of the white people in America."
Davis said several conservatives want change, and want to be heard by the leaders of the country. He hopes to continue having rallies in 2021, and keep the conversation going.
"I understand where the Black Lives Matter movement is coming from right now when they don't feel they're being listened to," Davis said. Right now, if you ask every conservative, they're going to tell you the exact same thing."