Local musicians host auction to help Lincoln woman battling cancer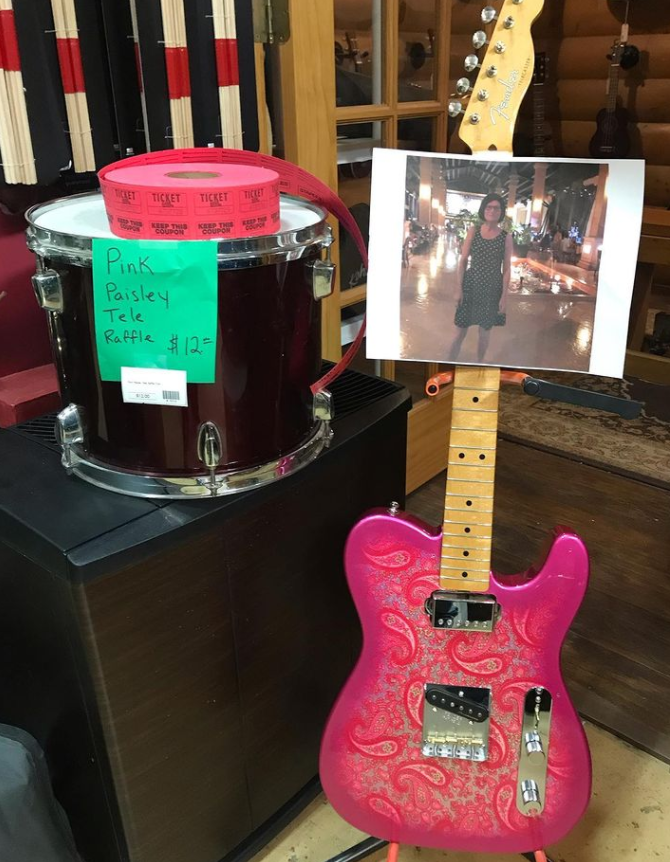 LINCOLN, Neb. (KLKN) – Roots Music Shop, a small business in central Lincoln, is taking the extra step this holiday season to help a local community member, Lea Peterson.
Peterson has been battling cancer for a while, and recently her health took a downward turn during increased rounds of chemo.
According to Ryan Larsen, Lea is a stand-up community member, supporting Lincoln's music scene and local musicians. Throughout her time as a preschool teacher, Peterson would often bring her students to Roots Education's musical exploratory program.
To achieve their goal of alleviating stress throughout the holiday season, Roots Music Shop customized a custom Pink Paisley Telecaster. The Guitar is being auctioned off at $12 a ticket with no limit to how many tickets may be purchased.
The auction will end on January 2nd, with a winner being picked that day, all proceeds will be turned over to Lea to help her with the financial burdens of cancer treatment.
To raise awareness for the auction, local musicians have taken turns coming to the shop to show off features of the guitar.
For more information on Roots Music Shop's raffle, visit Root's Facebook or Instagram.