Local neighborhood bar hear People's City Mission calling…and they deliver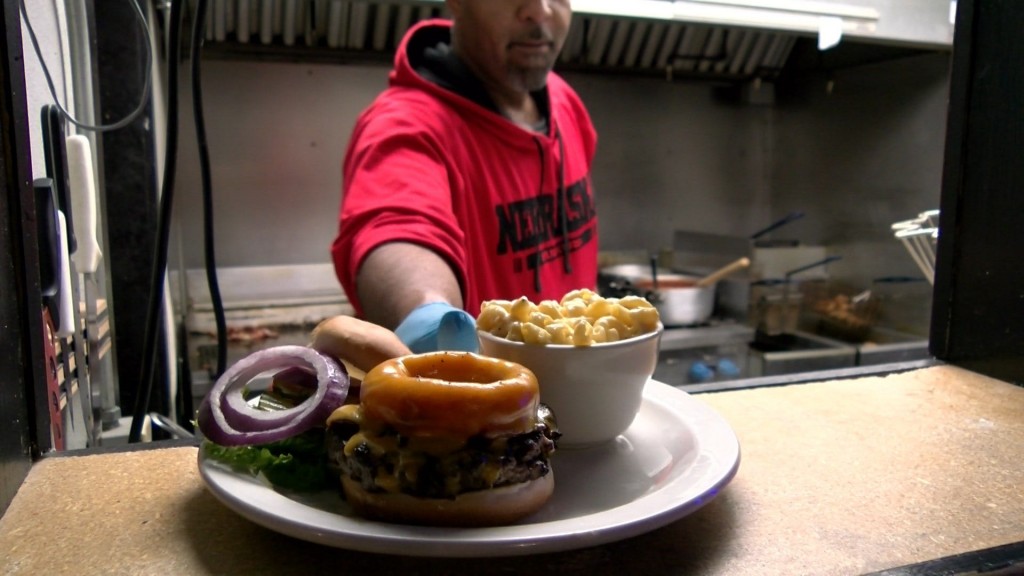 The Lincoln community stepped up once again to help provide for those in need.
The people at CJ's Sun Valley Bar and Grill at 200 W. P street came together with an idea to help get blankets for the homeless at the People's City Mission and for those out on the streets this winter.
"I saw the story about the city mission being overrun by too many people and the cold weather and sleeping on the floors and I got to thinking what can I do to help," avid Channel 8 news viewer, Mark Kelley said.
Kelley came up with the name: "Burgers for Blankets."
So Kelley and CJ's owner, Carrie DeFreece went to social media to let people know that if they donate a blanket, they get a free burger basket coupon.
"Some of our regulars even, were so excited that they just hopped in their cars, got on their social media, went all over town and picked up blankets," Owner of CJ's Neighborhood Bar and Grill, Carrie DeFreece said.
From all the responses on social media and of word of mouth, he charity event just unfolded in the span of 2 days.
The team has collected about 50 blankets over the course of a day and say they are hoping to collect about 100 more before 2 a.m.
"We have been out since Thursday evening picking up blankets and bringing them down because we have a pickup truck and once the back seat got full, we'd come and drop off," Lincoln resident and blanket donator, Missy Pilcher said.
"We're very close to the city mission, we get a lot of their patrons here, and we take care of them as best as we can. They like to get in from the cold and we've got a great relationship with them and we just really want to be able to help out any way we can," DeFreece said.
The statement can't get any more simple.
"It might be a family who has lost their job, it might be a mom, a veteran who needs those blankets and a place to sleep and a place to stay warm," DeFreece said.
"We're gonna try to warm some souls," Kelley said.
So they are reaching out to the rest of the Lincoln community to help warm our homeless.
C.J.'s will be open until 2 a.m, but will be accepting blankets as long as people are willing to donate.