Local woman wins a surprise visit from Publishers Clearing House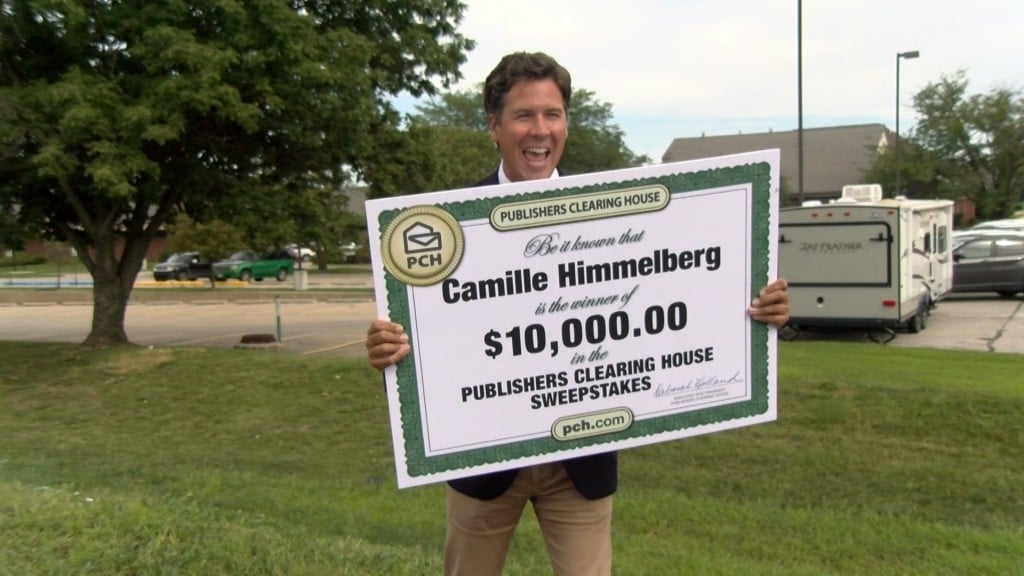 The famous prize patrol from publishers clearing house was in Lincoln today. They surprised a a woman with a check!
Founded in the 1950s, the famous Publishers Clearing House that you see on TV visited Lincoln for the very first time to award a 10 thousand dollar award to a very lucky local.
"It's like, this ain't really happening, haha, 10 grand just out of the blue," Longtime Lincoln Local Camille Himmelberg said.
Camille Himmelberg who lives south of downtown, won the large check by playing the lotto pick four, and she says the luck is in just playing every day.
"You don't have to put down a bunch of cash, you play the games and do the lotto, all that you have going on, and wow, it worked," Himmelberg said.
Host Howie Guja from Publishers Clearing House Prize Patrol says the sweepstakes are totally random, audited by a third party to ensure that, and people can enter through mailings and online.
"We never know who's gonna win, we never know what we're gonna encounter. It's a very fun job. You get to meet a lot of people, you get to hear a lot of fun stories," Guja said.
He says a lot of the times, people say the money comes at the right time.
"I'm kind of thinking a new car," Himmelberg said.
"We've been to houses when utility workers were showing up to turn off the power because they couldn't afford to pay their bills," Guja said.
A lot of the winnings come from the products PCH sells online and with just a little help from advertisers.
"The bulk of the revenue comes from those products, and the sweepstakes are used as a driver for that, but now with the online gaming and the websites have really taken off, so we're focusing effort on that," Guja said.
The best part is the look on the faces.
"Behind the scenes, we really do just show up on location, we don't tell anyone that we're coming. First of all, everyone just thinks it's a big joke, but even if they know it's real, they still think that "oh you must tell those people that you're coming," but we don't, we just show up. They have no idea that we're coming as you can see," Guja said.