Locals experience fall season early at Vala's Pumpkin Patch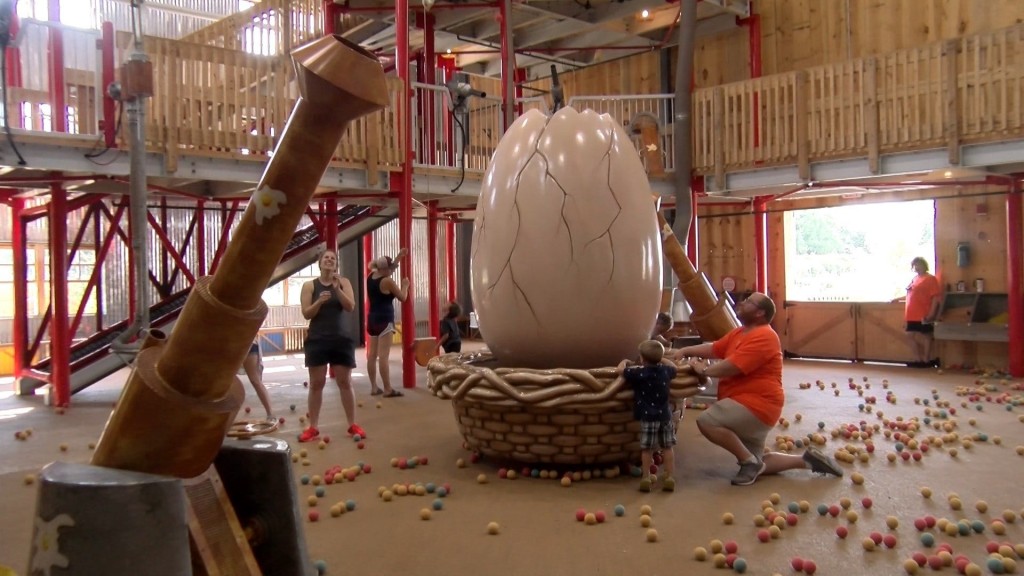 EVEN THOUGH THE WEATHER MAY NOT FEEL LIKE FALL, customers lined up for fun at VALA'S PUMPKIN PATCH on Monday.
THE FAMILY OWNED FARM NEAR GRETNA HAS BECOME ONE OF THE LARGEST FALL ENTERTAINMENT DESTINATIONS IN THE COUNTRY, where they grow a variety of apples and pumpkins.
this is the Vala's 35th year in operation, with over 50 attractions, three live shows a day and more.
Visitors CAN PICK their OWN PUMPKINs, TAKE A HAY RACK RIDE, WALK THROUGH CORN MAZES, AND ROAST MARSH MELLOWS BY A CAMPFIRE.
There is plenty of food to try like pizza, turkey legs, kettle corn donuts, fudge and chicken sandwiches.
children's games are spread through out the vala's property including apple targets, paintball shootout, and a playground.
"To celebrate the fall harvest is a great reason to come out," said Tim Vala, owner. "It's a fun time of the year…we know winter is coming…and so it's just a fun thing."
IF one is a FAN OF the SPOOKY SEASON, VALA'S PUMPKIN PATCH ALSO HAS A HAUNTED FARM HOUSE AND A HAUNTED TRAIL.
Go to https://www.valaspumpkinpatch.com/contact-valas/ for more information.