Longtime Waverly restaurant set to close amid severe staffing shortages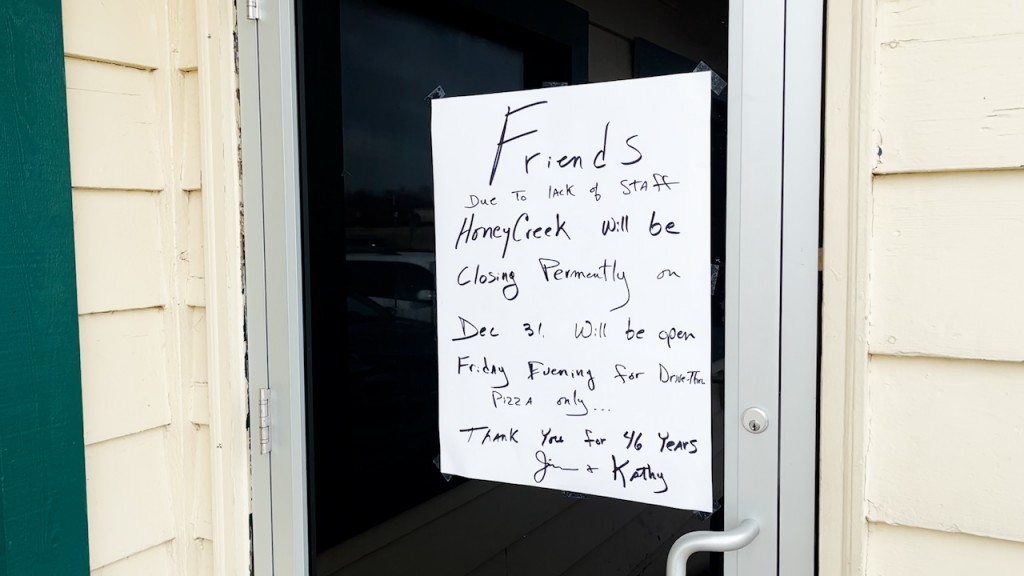 WAVERLY, Neb. (KLKN) -After 46 years and several name changes, HoneyCreek Dining in Waverly will be closing its doors for good.
"We intended to go about four more years, but we just aren't going to make that," Jim and Kathy Wilkinson, the owners, said.
The restaurant started in 1976 under the name Shirley's. A couple of years later, it became SportsPage, until 2009 when the Wilkinson's decided on HoneyCreek.
The restaurant has been passed down through family generations until now.
They have delayed the announcement again and again, but as of this week, they were left with no choice. The tough decision was based on a variety of reasons such as cost, supply chain issues, a cancer diagnosis, and the last straw – a lack of staff.
"Most of this time, up until a few years ago, I'd have a stack of applications, that I could always go to. People would come in and call, I applied a couple of weeks ago, you got anything yet. And things have drastically changed," Jim said.
They say if it wasn't for the pandemic, they wouldn't be shutting down.
In fact, we have seen our fair share of restaurants close over the last two years.
"We don't have an exact number (of restaurants that have closed during the pandemic). We have done some surveys through our national restaurant association and last year it was anticipated that we would lose 30% of our restaurants, which would be really bad for the Nebraska economy because we are one of the drivers of this economy," Zoe Olson, the Executive Director of the Nebraska Restaurant Association said.
Just in the last 48 hours or so in Lincoln, Rutabagas Comfort Food and the original location of Brewsky's are also calling it quits.
So why now?
"When we're closing at year's end, we're going to close out the books," Olson said. "Those deals end because you have a lease from January through the end of December, that's part of this. You have to look at timing."
HoneyCreek will serve their last meal this Friday, and that brings tears to Jim and Kathy's eyes.
"To see people in here today, just coming to say thank you and goodbye, that's tough," Kathy said. "Thank you for the love, just one big hug, and thank you.
"Things have been bothering me the last few days, I feel like I'm letting the community down," Jim said.