UPDATE: Eastbound portions of I-80 now open
Nebraska State Patrol reports that I-80 eastbound is closed at mile marker 373 (Goehner) due to multiple crashes.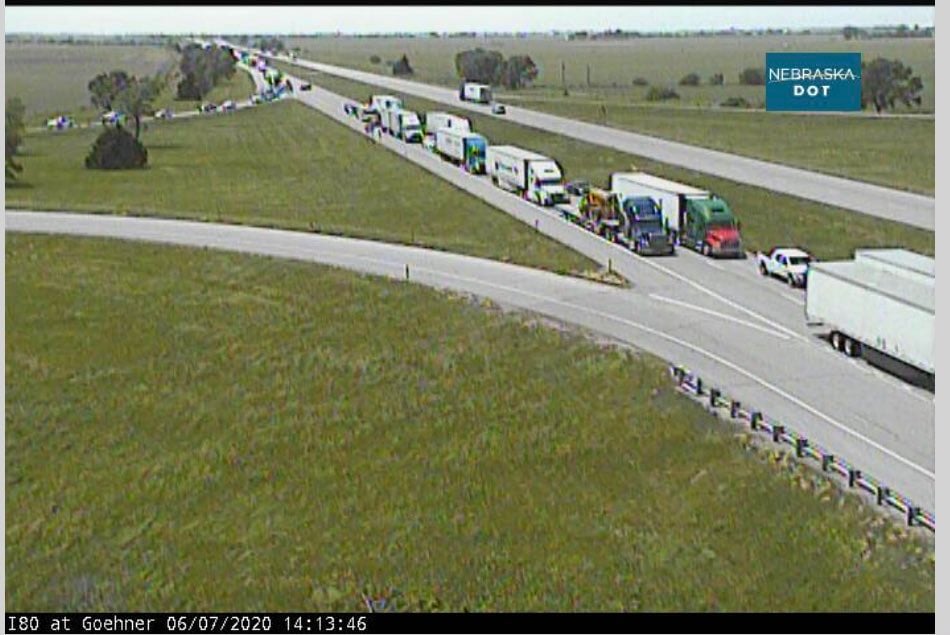 UPDATE: The Nebraska State Patrol is now reporting the previously closed portions of I-80 are now back open for travelers.
High winds are blowing dust across the interstate causing low visibility for drivers. Nebraska 511 reports that I-80 between exit 373 and 382 (between the Goehner and Milford exits) are closed due to a crash and low visibility.
Winds are expected to conitnue throughout the day, drivers are reminded to give plenty of space while traveling on open roads.
All drivers are being asked to take another route if possible.