Vandals throw rocks through police windshield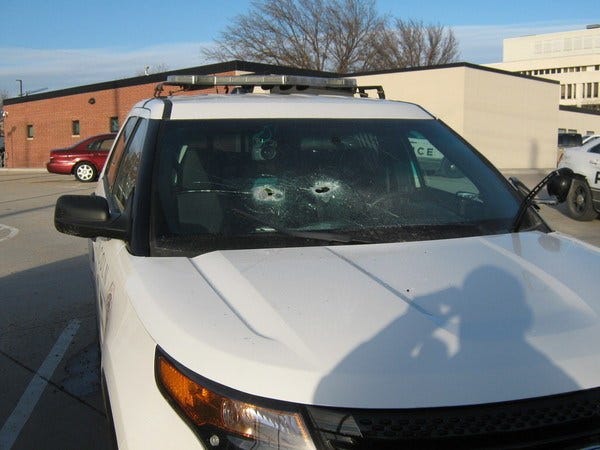 Lincoln Police say that one of their cruisers has sustained around $2,000 worth of damages from over the weekend.
The cruiser was parked at the Crisis Center at 825 J Street over the weekend. Police say the vehicle was found to have serious damage after rocks were thrown through the windshield, windshield wipers were torn off, the driver's side mirror was broken off and shattered, as well as other minor scratches to the car.
No officers were inside the vehicle at the time the damages occurred.
Police are reviewing video surveillance in the area and are investigating the damages.