LPD investigating armed robbery near 27th & Potter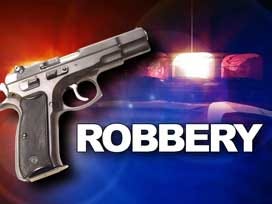 Posted By: Channel 8 Eyewitness News
8@klkntv.com
Lincoln Police are investigating another robbery from last night.
It happened around 9:30 outside of a home near 27th and Potter Street.
Police say a man was outside of his neighbors home when he was approached by the two suspects. One of the suspects punched the man and pulled a gun on him. They demanded the safe from the victim's house. The suspects held a gun to the victims head and followed him to his home.
"Another resident inside came downstairs saw there was two black males, one with a handgun one with a long gun, and they were demanding the safe," said Sgt. Randy Clark.
The suspects were able to get away with the items in the safe.
Officers have made no arrests yet, and the suspects in this case are considered armed and dangerous.
If you have any information on this robbery, or the bank robbery at 68th & O, also from last night, call Crime Stoppers at 402-475-3600.