LPD: Man assaults officers after smashing car windshield
LPD reported arresting a man who had assaulted them after an outburst that ended in a broken windshield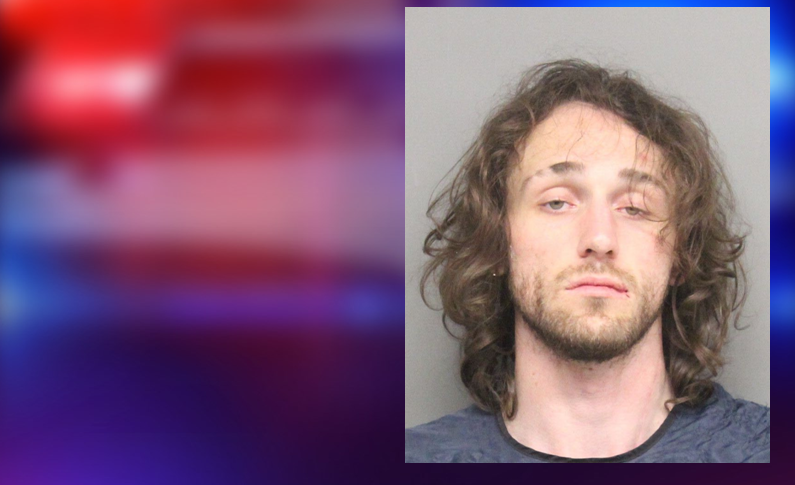 LINCOLN, Neb. (KLKN)- On Tuesday, at about 8:11 p.m., LPD officers responded to the report of a disturbance on Madison Avenue.
When they arrived, officers reported talking to neighbors who told them 25-year-old Jesse G. Adams had been pounding on the doors of residences and smashing a vehicle's windshield with a shovel.
As officers attempted arresting Adams, they say he ripped his arms away from them and disregarding orders to quit resisting. Instead, officers say Adams started pulling the hair of an officer, then wrapped his arm around the officer's neck in an attempt to put them in a chokehold.
CRIME CONTINUED: LPD: Man arrested after threatening to 'kill everyone'
According to Lincoln police, Adams' actions resulted in abrasions to the officer's hand, soreness and redness on the neck and scalp, hair pulled out from the root, and another officer suffered a bruised shin.
Officers say they tased Adams, put him in custody, and took him to the hospital for medical clearance. Afterward, officers say they continued their investigation into the incident by interviewing victims and witnesses.
A 21-year-old victim told LPD that Adams had thrown a glass jar at her and smashed her car's windshield.
A 44-year-old victim and a 14-year-old victim told LPD that Adams had screamed at them he was going to kill them.
Later, officers reported finding 21.5 grams of marijuana and 2.3 grams of methamphetamine on Adams. Adams was arrested for Assault on a Police Officer (F), Assault on a Police Officer (F), Resisting Arrest (Subsequent offense) (F), Possession of a Controlled Substance (F), Disturbing the Peace (M), Criminal Mischief (M), and Possession of Marijuana (M).