LPD: Police cruiser rammed, officer nearly hit by SUV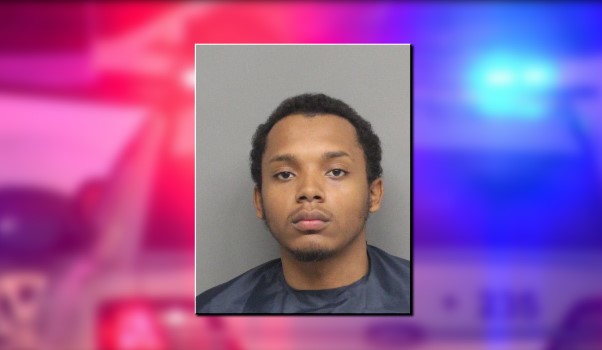 LINCOLN, Neb. (KLKN) — A police cruiser was rammed into and an officer nearly hit as one criminal tried to avoid arrest.
Monday, Mar. 8 just before 11 p.m. Lincoln Police officers arrived at the Luxury Inn, 2940 NW 12th St, to investigate a suspicious behavior report.
According to the report, a white SUV had pulled into the lot. The vehicle sat there for about 15 minutes when witnesses saw lighters flicking on.
Officers say when they approached the vehicle, the two occupants were uncooperative. The driver, identified as 20-year-old Aron Wells Jr., was seen shuffling a backpack in an attempt to hide it under their legs.
When an officer asked to see what he was hiding, Wells produced a measuring cup from a scale that had marijuana residue on it.
After being asked to exit the vehicle, Wells began reaching for the center console, despite officers demanding him to show his hands. Wells suddenly reversed the SUV and hit the police cruiser, causing about $2,000 in damages.
Wells then put it in drive, nearly hitting an officer. Despite a short pursuit, the vehicle got away. Officers reported finding a meth pipe in the area.
The SUV was later found abandoned on Wednesday, Mar. 10 near Holdrege and N 20th Streets.
Two weeks later, on Mar. 23, Wells was found near 48th and Pioneers Blvd. He was arrested on multiple charges including criminal attempt in the 2nd-degree.