LPD searching for early morning robbery suspect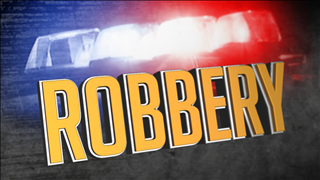 Lincoln Police responded to reports of a robbery at the Fat Dog's gas station on NW 12th near W Adams Street just after midnight Thursday.
A man wearing a mask and a black hooded sweatshirt entered the store and demanded money. Police say the man did not display a weapon, however, he held his hand in his pocket and told the clerk he had a gun. The suspect then left with an unknown amount of money and the store clerk's cell phone.
No one was injured.
Police attempted to track the suspect with a K-9 but were unable to follow the suspect.
The robbery is still under investigation.