LPD searching for riot suspect in 'very cheap' Deadpool costume
A man dressed in a Deadpool costume was seen smashing windows and causing damage to a business along the Lincoln Mall in late May.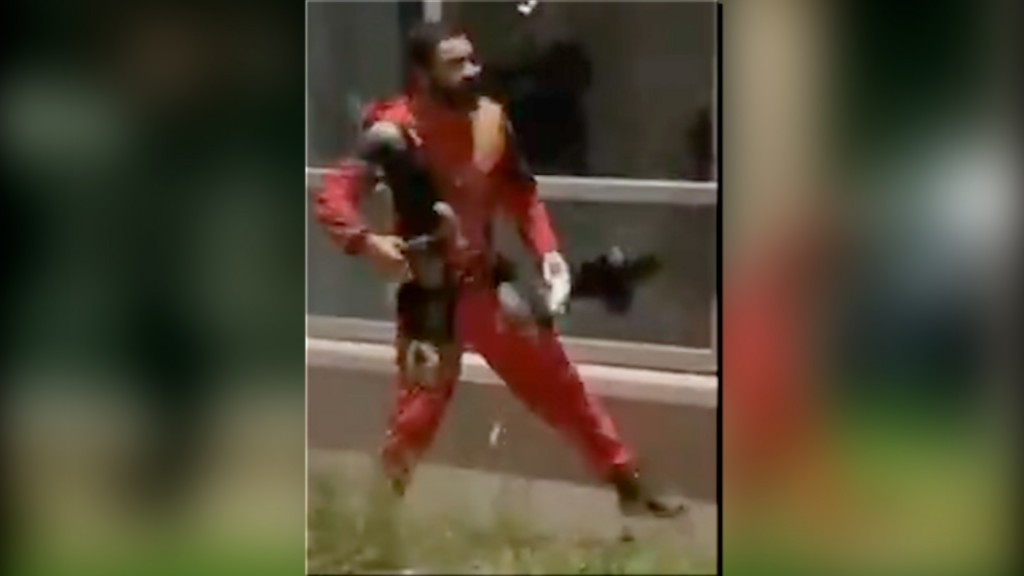 Lincoln Police are asking for the public's help identifying a suspect involved in causing damage to businesses along the Lincoln Mall.
Video surveillance captured this man, dressed as Deadpool, in the early morning hours of Sunday, May 31 breaking out over 20 windows to the 1128 Lincoln Mall building.
Anyone with any information, videos or images, is encouraged to contact Lincoln Police at 402-441-6000. Anonymous tips can be left with Crime Stoppers here.
If you have information and wish to speak with an officer, you are encouraged to call Sergeant Vigil at 402-441-7215.