LPD traffic enforcement for Memorial Day weekend tradition
Lincoln Police partnered with Nebraska State Patrol to enforce traffic across "O" street this Memorial Day weekend. They say this time of the year is a road show tradition that usually brings about reckless driving behavior.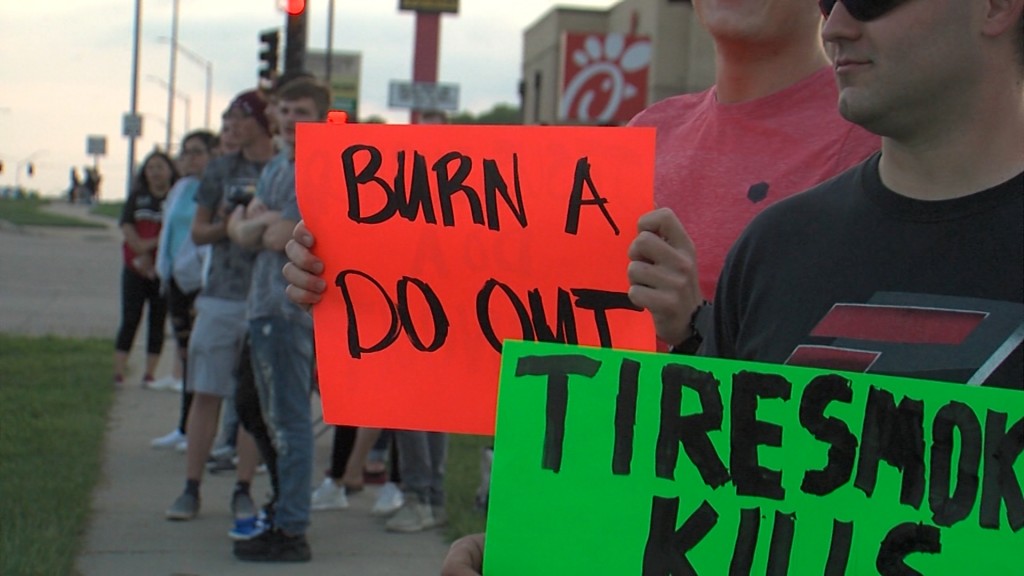 Memorial Day weekend is a particularly lively tradition for roadsters across this stretch of west "O" street between 17th and 84th streets.
And with fancy, loud cars, comes crowds and, eventually, reckless driving.
"Over the last several years, we've had people doing burnouts in the streets, private parking lots, people wanting to show off their cars, but unfortunately they don't do it in a very safe manner and then it puts people at risk," said Sergeant Tyler Cooper, one of the officers stationed along "O" for the event.
So, Lincoln police are creating a high visibility traffic enforcement detail to reduce accidents and to curb illegal driving behavior.
"We want to keep people slowing down driving safe so we don't have a fatality accident. Unfortunately 20 years ago there was an accident here," said Cooper.
A vehicle jumped the curb an pinned an onlooker.
In past years this event has held issues of littering and trespassing, so LPD applied for a grant to get more officers out here to attend to all of the issues.
"One minor miscalculation or error can send someone off the road and careening into a big group of people and that's our major concern. That's the main purpose we applied for the grant, just to keep citizens that like to watch the cars drive by, keep them safe," said Cooper.
But for everyone, including law enforcement, its just a good time just as no-one gets hurt.
"To do a traffic enforcement, especially on a road with six lanes here, it's very busy. When officers see a traffic violation and they get behind them, it takes some time to squeeze into traffic or pull out into traffic as well," said Cooper.