LPD: Turtle-napping in east Lincoln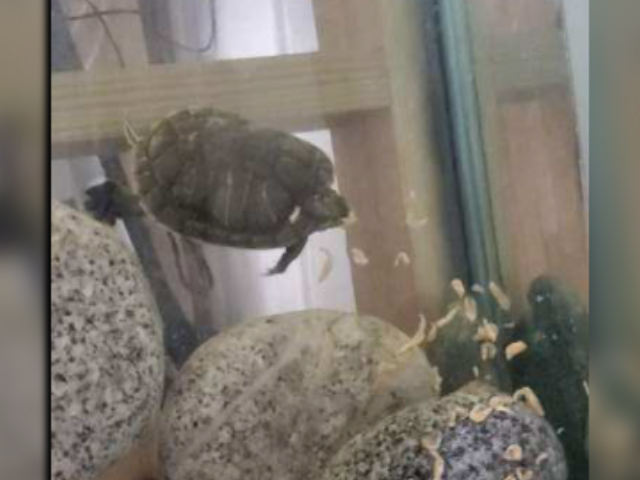 LINCOLN, Neb. (KLKN) — Lincoln Police are asking for your help in solving a recent turtle-napping.
Officers arrived at a home near 27th and "P" Streets Sunday, around 11:15 a.m. A 48-year-old man was house-sitting for a 42-year-old friend when a stranger entered the house and stole a pet terrapin turtle from its habitat. The turtle's food was also swiped.
Terrapins are a small species of turtles that thrive in fresh or brackish water. They are often chosen as house pets.
Lincoln Police say there was no sign of forced entry at the home.
The turtle's name is Ninja and is about four to five inches in diameter.
If you have any information on this pet theft, contact Lincoln Police at 402-441-6000 or leave an anonymous tip at lincolncrimestoppers.com.