LPD: Two arrested in Lincoln bust that turned up drugs, weapons, stolen items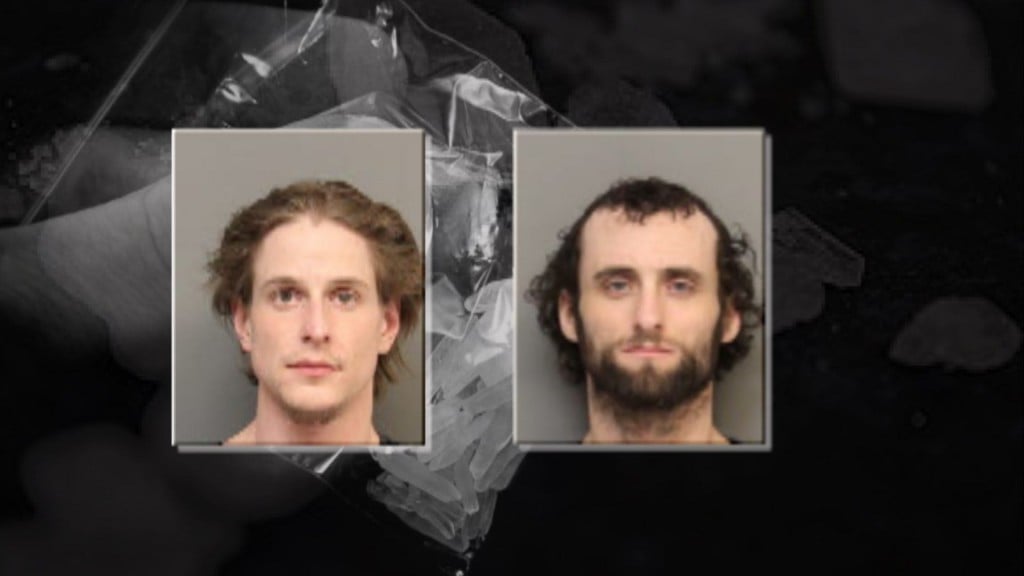 Lincoln Police say two people were arrested on drug charges after authorities found them with a variety of drugs and weapons.
Shortly after 3 p.m. Wednesday, officers served a search warrant at 4121 La Salle, in the area of 40th and Pioneers Boulevard, after determining burglary suspects were at that address. The warrant was to look for stolen property, which was located along with a large amount of drugs and paraphernalia, police said.
Authorities say 122 grams of meth, 63 grams of marijuana, 34 grams of cocaine, THX wax, and about 100 pills, some of which may be Xanax and hydrocodone. Brass knuckles, 47 rounds of ammunition, and around $2,364 cash were also found, police said.
Hayden Gorgen, 27, and Jesse Overton, 27, were arrested on drug and weapons charges. Police additional drugs were found during a strip search.
Police say the stolen items recovered during the search warrant included a cell phone and tattoo kit, and were worth around $1,000.