VIDEO: Woman goes missing 'under suspicious circumstances,' says police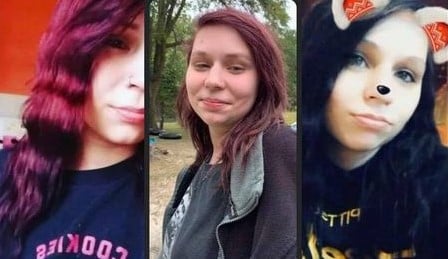 LINCOLN, Neb. (KLKN) — Lincoln Police have opened an investigation into a missing woman, whose disappearance happened "under suspicious circumstances."
On Wednesday, May 19, around 2:30 pm an officer was called to the area of Van Dorn and S 20th Streets to take the initial missing person report on 23-year-old Carly Schaaf.
A 56-year-old woman, identified as Schaaf's mother, told Lincoln Police that her daughter had not been heard from since the morning of Monday, May 17.
Since police say they have been conducting multiple interviews and examining digital evidence. The information gathered led them to believe that Schaaf may have gone missing under questionable circumstances.
Officers are now asking for your help in locating Schaaf.
She is 5'2″, 130 lbs, with hazel eyes and brown hair that was last dyed black. Schaaf was last seen at her home near Van Dorn and S 20th Streets Monday morning.
If you have any information about her whereabouts, call this special tip line set up by the Lincoln Police (402) 441-9903 or 911 in an emergency.
According to court documents, Schaaf faces charges of misdemeanor 3rd-degree assault and failure to appear in court.
The Lincoln Police Department citation lists the alleged assault as having occurred the afternoon of April 25 at a strip mall near 70th and Pioneers Blvd. The victim was identified as another female.
Schaaf was scheduled to appear in court Tuesday, May 18. When she failed to appear, a warrant for her arrest was issued.
It's unclear whether this has any connection with her disappearance.