LPS Crisis Team on-hand at Lincoln Southeast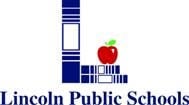 The Lincoln Public Schools Crisis team will be on-hand at Lincoln Southeast High School following the death incoming Senior Kobe Wilson due to a "medical event."
Counselors will be available for anyone needing to talk.
The school made this announcement via Twitter Monday morning.
They say this is normal protocol following the death of a student.
It's to help teens during the grieving process.
Member of the crisis team will be at the school from 8 a.m. until 4 p.m.
Principal, Brent Toalson, said, "Our hearts go out to the family and friends who were close to Kobe."
This is a developing story, and we'll bring you more details as they become available.