LPS superintendent discusses possibility of vaccine requirement, masks for next school year
LPS superintendent Dr. Steve Joel sat down with Channel 8 to discuss how clinics are going, if there will be a vaccine requirement, and what he's learned in the past year.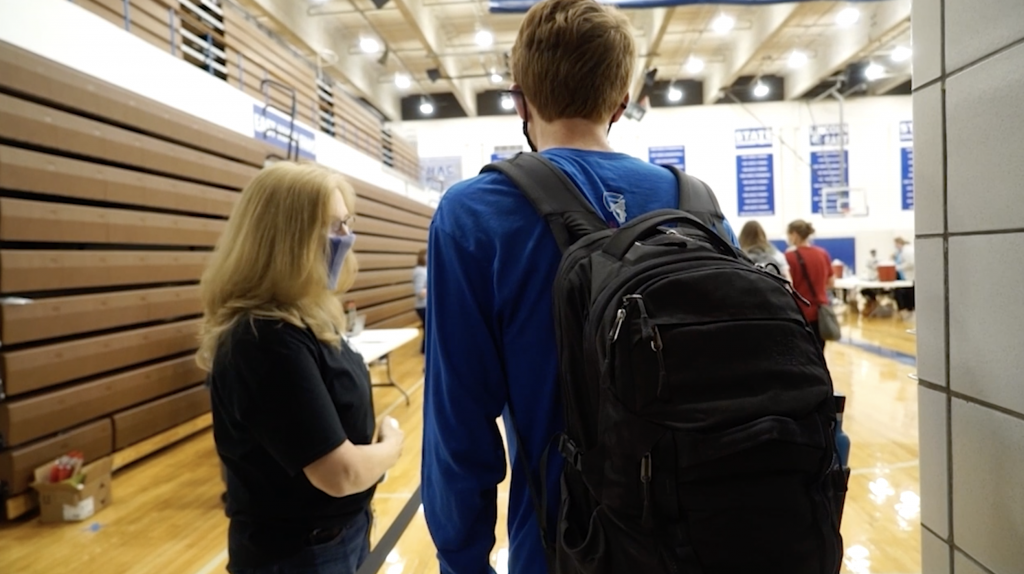 LINCOLN, Neb. (KLKN) – All six LPS high schools hosted vaccine clinics this week for students ages 16 and older and their family members.
In all, more than a thousand people got their first shots of the Pfizer vaccine.
"We've been really forthright in saying that we believe that the more numbers, the greater number of people, students included, that are vaccinated by the time school starts, the closer we're going to be to looking normal," LPS superintendent Dr. Steve Joel said.
One question that is on the minds of many – Will students and staff be required to get the vaccine going into next school year?
Joel says that has not yet been decided.
"We've just now begun to poke at that one," he said. "I know that that's going to be a national issue. And we're gonna need some guidance from folks that are in the health profession as well as Department of Education."
Joel says the most common question he gets from parents is about whether masks will be required in the classroom. He says that decision will be made in accordance with the Lincoln-Lancaster County Health Department and will be released in the LPS pandemic plan in mid-June.
As far as vaccinations go for students under age 16, Joel says he'd love to see them approved, which could happen in a matter of months.
"I think we can get it to the freshmen and sophomores and maybe to the middle schoolers," Joel said. "I know some parents that are very ready for that to occur."
Joel says the pandemic plan will establish protocols for quarantine and isolation in the event of a COVID-19 exposure and will call for less frequent surface cleaning in hallways and classrooms.
For Joel, it's all about making Lincoln Public Schools as safe as possible for students and faculty.
"This next year, and in years forthcoming, Lincoln Public Schools is going to be stronger than it's ever been," Joel said. "What we've learned is that resilience is really what defines us, and that our kids are the most important part of our professional lives, and we can't ever lose sight of that."