LPS therapy dog has emergency knee surgery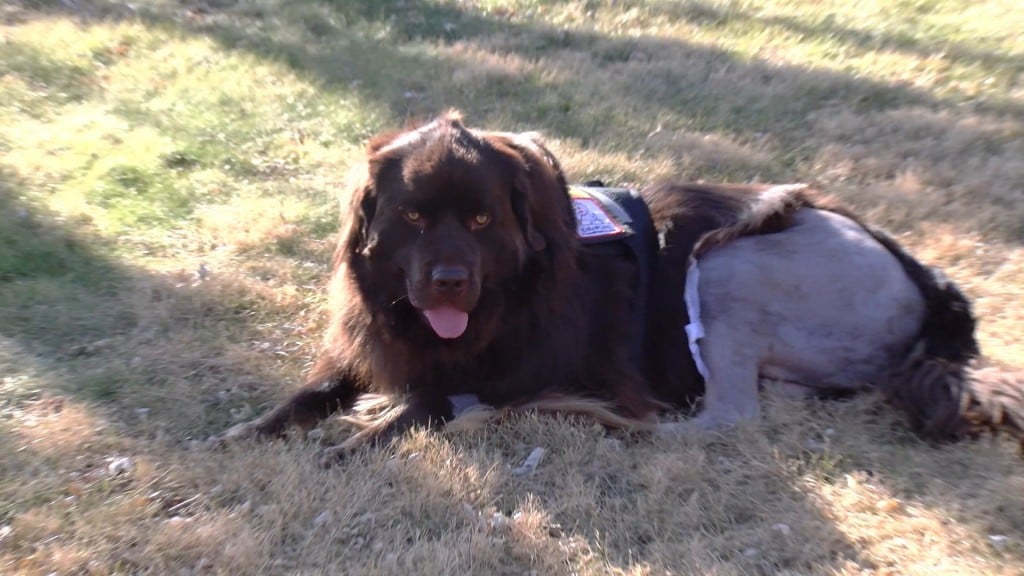 The community is coming together to help a therapy dog in need His name is Bear and he goes to Morley Elementary.
He is recovering after having an emergency ACL surgery just two days ago. A friend started a GoFundMe for Bear because the medical bills are nearly 4 thousand dollars.
Bear's owner says he is missed dearly by her students.
"He's had his left-back knee replaced with pins and he's on the road to healing now," said Theresa Rhinehard.
Bear took his first steps outside after surgery today.
"He's great for building relationships with children," said Julie Metter. "I don't think we can have too many of them if we had one in every school."
If you would like to help support him on his road to recovery the page is https://www.gofundme.com/f/bear039s-surgery-support?utm_source=facebook&utm_medium=social&utm_campaign=m_pd%20share-sheet&fbclid=IwAR1vh9r2a2Az8EGaeSSOYran1lxQFYWoStuYPlnJBPo4MyK672E4FPr-RPA .