LSO: 4 arrested after more than 6 pounds of cocaine, 2 pounds of heroin seized by deputies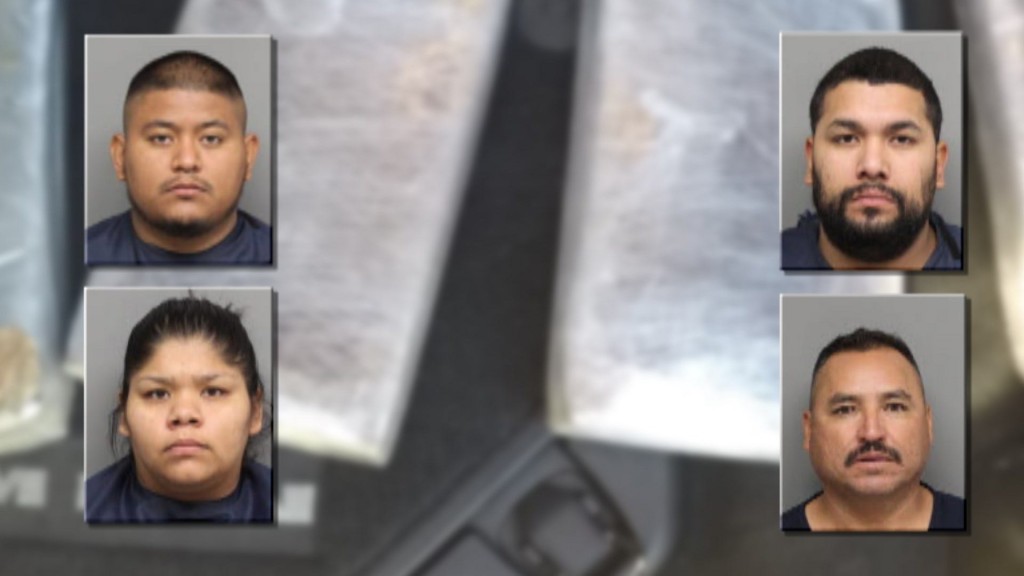 Authorities arrested four people after officers reportedly found nearly nine pounds of illegal drugs during a traffic stop.
The Lancaster County Sheriff's Office said two vehicles were stopped Wednesday on Interstate 80 near mile marker 395 for traffic violations.
LSO said deputies obtained consent to search one of the vehicles, a Dodge Ram, and located approximately 6.6 pounds of cocaine and 2.2 pounds of heroin within a rear seat.
Investigators determined the occupants of the two vehicles were associates traveling together to distribute the drugs.
Deputies arrested 26-year-old Veronica Brown-Sandoval, 28-year-old Alejandro Valencia, 24-year-old Preciliano Lopez-Hernandez, and 44-year-old Servando Vazquez, all of California, on drug charges.
LSO estimates the street value of the drugs to be $165,000.