"Luke's Bake Shop" Fundraising for children's gifts this holiday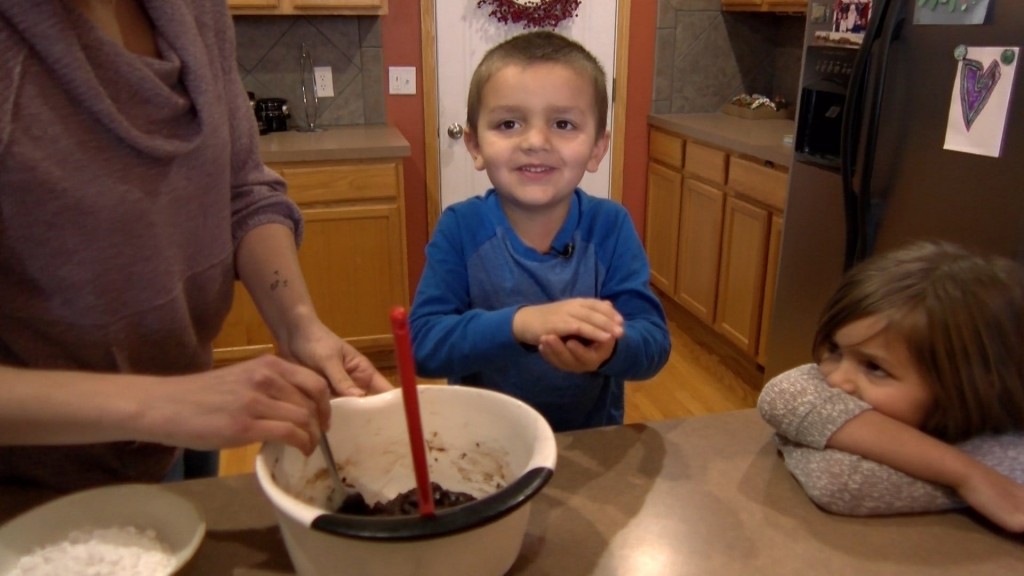 A Lincoln family found a unique way to deliver gifts to people in need this Christmas.
Before Christmas, Luke Durban was worried about kids who might not have presents on Christmas day and he wanted to do something about it.
"I didn't want them to cry on Christmas morning because they might not get presents," 5-year-old Luke Durban said.
He and his family decided to bake cookies and sell them to raise money for gifts for other children.
"We had so many cookies huh Luke? Were there so many cookies at our house? Yeah! So many cookies," Luke's mother, Lauren Silverman-Durban said.
It turned out that 40 individuals donated to the cause.
"We were blown away by how generous people were," Silverman-Durban said.
The family was able to fulfill 9 people's Christmas lists at the People's City Mission.
"In the end, we sold 39 dozen fudge crinkles, which is what Luke is holding, and then 16 dozen biscotti, and we made about 750 dollars."
In the process, the family learned that kids in need want more than just toys for Christmas, like socks, tooth paste and other living essentials…
"They, I think, took a lot out of reading what was on these Christmas lists, things that they don't think about having to ask for," Silverman-Durban said.
In return, the gift of giving really grabbed the hearts and minds of everyone involved. They were able to deliver plenty of gifts and essentials to those at the People's City Mission for Christmas.
"It makes me feel really good that we delivered the cookies and delivered the presents," Luke said.