LUX Center for the Arts hosts first-ever Mayfest
The celebration drew over 500 people.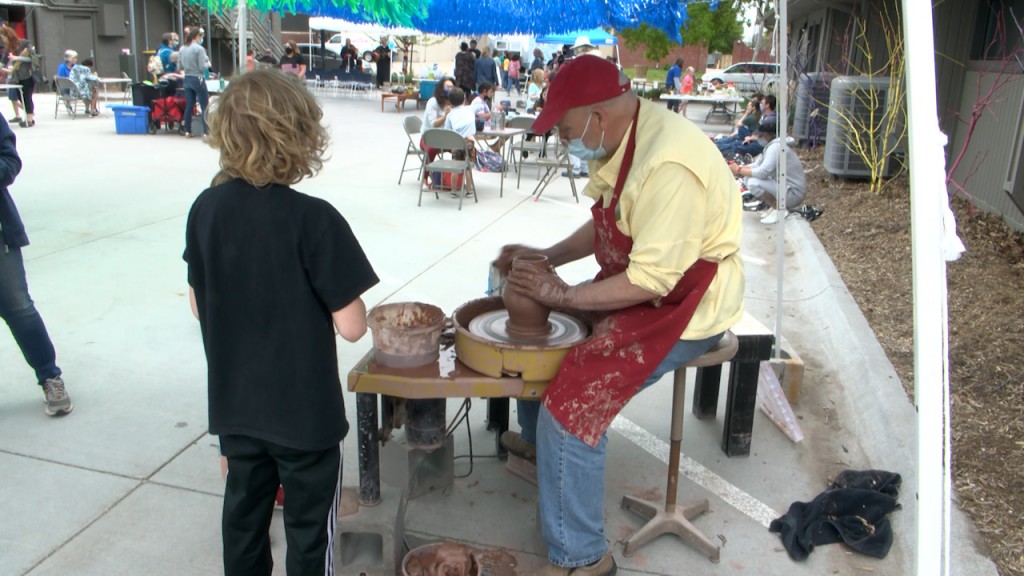 LINCOLN, Neb. (KLKN) – The LUX Center for the Arts hosted its first-ever Mayfest on Saturday. It was the center's first major event held since before the pandemic.
"We usually have a summer fest," executive director Joe Shaw said. "It's usually the first week in June, but we moved it up this year and we decided to do it in the spring. People seem to be ready to get out and do something."
More than 500 people were in attendance. People could make pottery, enjoy snow cones, food trucks and live music. They could also purchase art.
It was the perfect outing for Mother's Day Weekend.
"I really like art so I wanted to come out and see. It was a pretty nice day outside and I wanted to paint for her," 12-year-old Dionna Lafler said pointing to her mother.
The art and clay pottery were some of the fan favorites. Staff and the University of Nebraska-Lincoln Clay Club made more than 150 clay pots throughout the year. They got to sell and showcase all their hard work on Saturday.
Artists like PJ Hargraves helps with art classes at the Lux Center. The classes saw a dip in enrollment during the pandemic. He was happy to see the place lively again.
"This is our first big event since the pandemic really started," Hargraves said."It's amazing to see so many people coming out and spending time and hanging out here today."
If you're interested in visiting the LUX Center and seeing what they have to offer, you can visit the LUX Center for the Arts website.