Magic Moments: Cancer survivor gives back to Lincoln community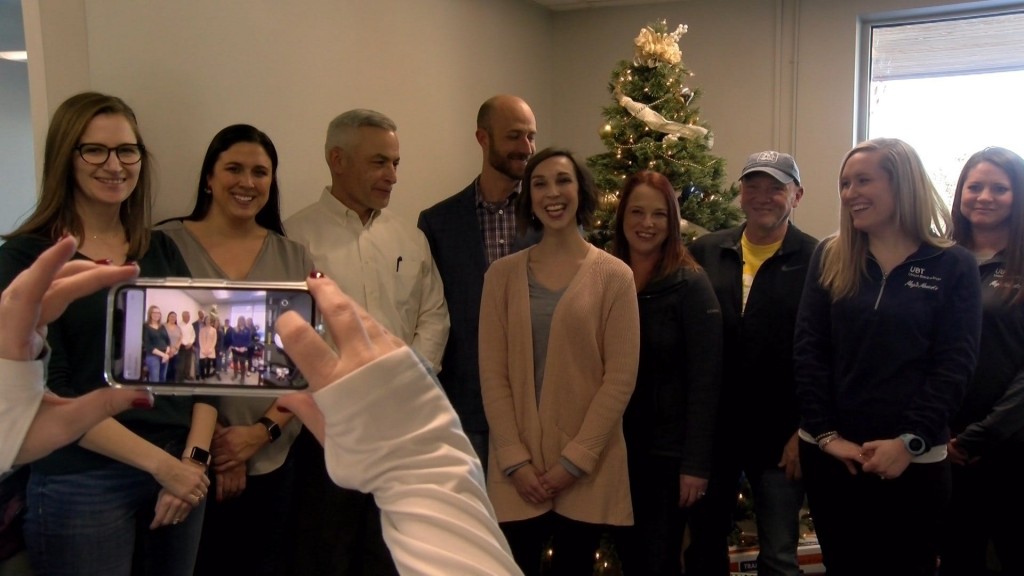 A Lincoln woman who beat an aggressive form of breast cancer received a special moment Wednesday afternoon.
Jenn Klein, a woman known for her bravery after going through 20 weeks of chemotherapy and 33 sessions of radiation, was nominated for a magic moment.
"It was a total surprise to me. My super loving cousin nominated me for this magic moment. I had no idea it was happening," said Klein. "Today was the day I got the opportunity take my magic moment and pay it forward in the community."
Magic moment is a partnership between Union Bank and Channel 8 in which people within the community are nominated to receive a holiday surprise.
Klein was nominated because even though she beat cancer four years ago, she is still an advocate for the cancer community and a voice for those who can't share their stories.
Even though Klein was nominated to receive gifts this afternoon, she turned back around and decided to give them to CEDARS.
"When I heard that this wonderful family selected the kids at cedars to pay it forward, I was just really shocked and thrilled," Jim Blue, the President and CEO of CEDARS said.
CEDARS is a Lincoln nonprofit that provides children a safe place, as well as offering support to parents, foster families, and partnering agencies to help the youth of Lincoln.
Thanks to the Klein family, CEDARS received many items to give to Lincoln kids.
They received coats, toys, electronics, blankets and more.