Magic Moments: Lincoln teacher in need of liver transplant receives holiday surprise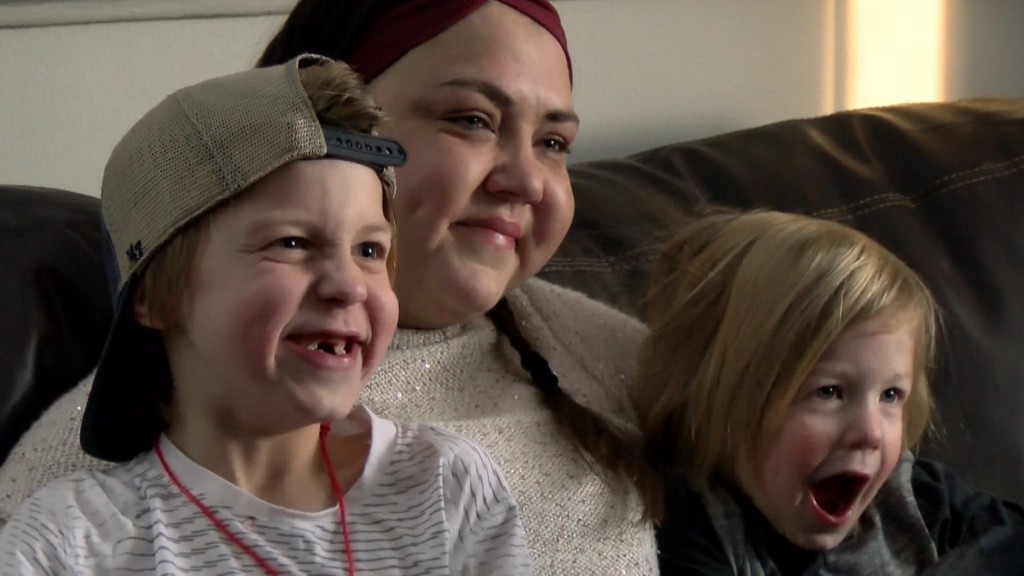 Christmas came early for a special education teacher who is now too sick to work.
Kate Thomas and her family spent Monday afternoon opening gifts after being nominated for a magic moment.
Magic moments is a program in which individuals nominate people around the community who have gone through a difficult time and are in need of a little holiday cheer.
Thomas knew something was wrong a couple years ago when she became very ill. After numerous diagnoses, she later learned she had inoperable liver disease.
A fellow co-worker was moved by her selfless demeanor despite the situation, and decided to nominate Thomas on behalf of all the teachers at Lakeview Elementary School.
"A lot of us teachers wanted to help her out and be there for her during this time because she has always been there for us," Allison Yardley, a third-grade teacher, said. "She's a very humble person and obviously very deserving of it."
Union Bank treated Thomas to comfy clothing and a weighted blanket.
Her two sons, Revere and Mazlow, were given passes to the YMCA and new Mario games to pass the time.
Below is the link to Thomas's GoFundMe page:
https://www.gofundme.com/f/kate-needs-a-new-liver?member=&utm_source=twilio&utm_medium=sms&utm_campaign=contacts-v2-invite-to-donate