Man arrested for trespassing, resisting arrest after running from officers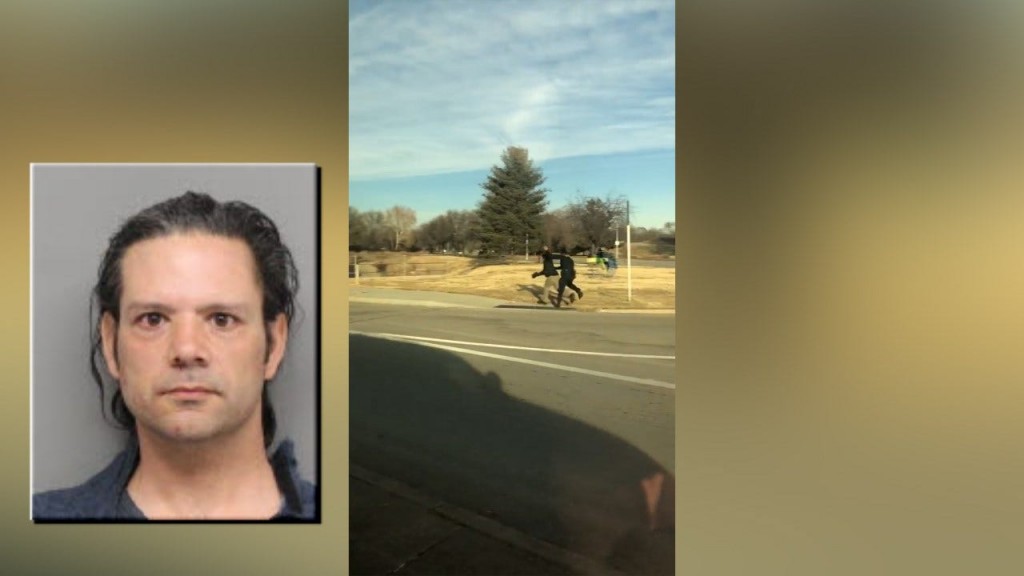 (Background Picture Courtesy: Emma Buettner)
Authorities arrested a man on several charges, after he reportedly ran from officers.
Lincoln police officers were dispatched Wednesday morning after getting a call from a 20-year-old woman who had reported the man was a 'stalker.' The victim told officers she met the man – later identified as Derrick Kunkel of Illinois- about a week prior, but did not know his name or where he lived. She reported Kunkel came to her home and knocked before leaving, then returned before the victim ultimately was able to pushed him out of her house.
When officers arrived in the area they found Kunkel near 32nd and A Street where he reportedly took off running through traffic. Cellphone video obtained by Channel 8 Eyewitness News shows him being tackled by a police officer, and he is eventually taken into custody.
Kunkel had a letter addressed to the victim in his bag when he was arrested, police said. He was arrested for second-degree trespassing, resisting arrest and obstructing a police officer.