Man killed at downtown Lincoln construction site identified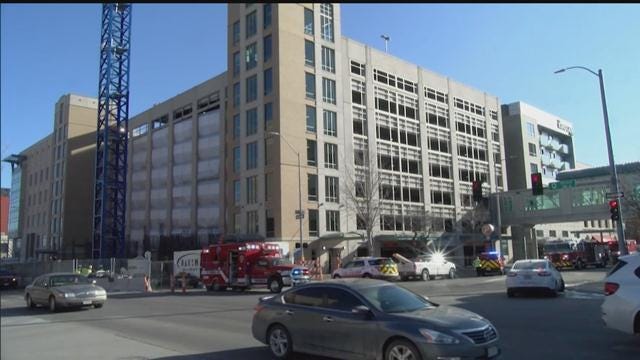 Authorities on Monday released the name of a man killed in a construction accident at a parking garage in downtown Lincoln.
Emergency crews responded to the parking garage across from the Lied Center near 11th and Q Street around 1:30 p.m. Friday.
Authorities said a worker, 47-year-old Rocael Lopez Lopez, of Crete, climbed a piece of equipment on the eighth floor of the parking garage. A large piece of material fell, hitting and trapping Lopez, before he ultimately died, authorities said.
A co-worker ran to get help, and a crane was used to lift the object of Lopez, authorities said.