Man rescued from collapsed building near Howells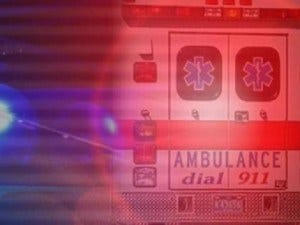 Authorities have rescued a man who called 911 for help while trapped under a collapsed building in northeast Nebraska.
The Stanton County Sheriff's Office says 56-year-old Chris Pfeifer was working on moving a farm outbuilding northwest of Howells when it collapsed on him Wednesday.
He was trapped for more than two hours before he could reach his cellphone and call 911.
Firefighters used air bags and other devices to free him.
The sheriff's office says Pfeifer was flown to an Omaha hospital for treatment.