Man sentenced to decades in prison for road rage incident in Lincoln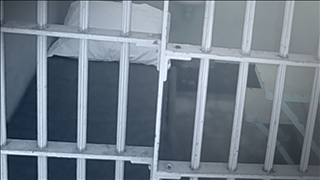 A driver who drove his vehicle into another driver in a Lincoln road rage incident has been sent to prison.
Lancaster County District Court records say 29-year-old Deaubre Gardner was sentenced Wednesday to 27 to 43 years for the assault in north Lincoln and for punching another jail inmate later.
Police say Gardner was behind the wheel Aug. 31 last year when his vehicle crashed into one driven by Steven Collins.
Police say both men got out of their vehicles and exchanged words.
Gardner then got back into his car and intentionally drove into Collins, severely injuring one of Collins' legs.
Police say Gardner then drove away. Collins' leg later was amputated.
Gardner was arrested in Detroit in December.