Man threatens people with knife at local gas station
Bryce Flanders, 31, was arrested for Terroristic Threats after using a knife to threaten people.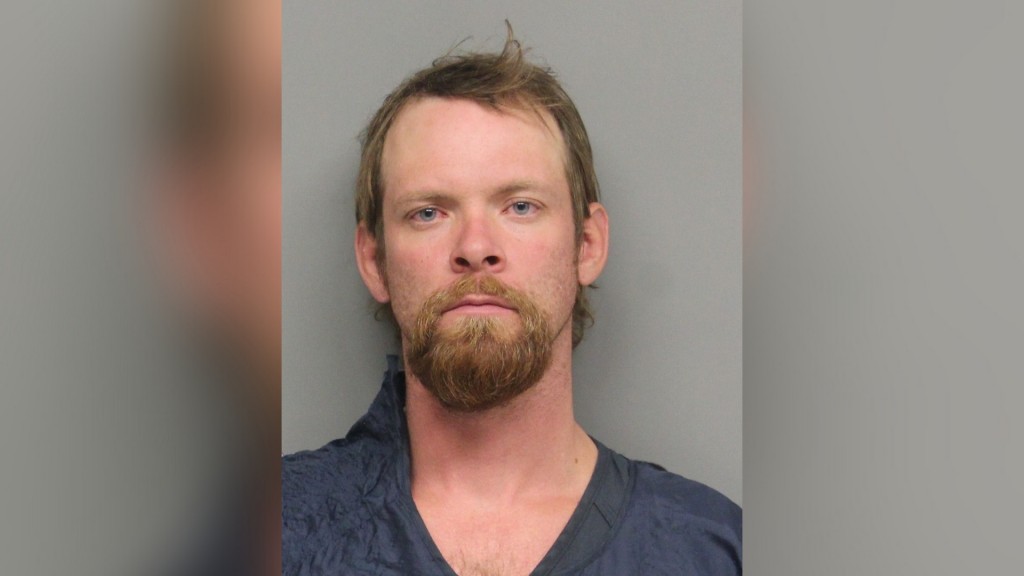 LINCOLN, Neb. (KLKN) – Lincoln Police arrested 31-year-old Bryce Flanders after making threats with a knife at a Pump and Pantry at 345 W O St on Tuesday.
Officers received a call reporting that a man threatened people with a knife at the Pump and Pantry Tuesday night.
After arriving on the scene, officers found Flanders in the doorway to the McDonald's next door to the Pump and Pantry.
Two men reported that Flanders had threatened to kill them while holding a knife towards them, according to LPD.
Flanders extended a knife at officers as they approached him to try and deescalate the situation.
Officers eventually convinced Flanders to drop the knife and took him into custody without further incident.
The officers arrested Flanders for Terroristic threats.