Mario Herrera's son following in fallen fathers footsteps
Carlos Herrera grew up watching his father and uncle serve in LPD. He says he knew from a young age it would one day be a path he'd walk.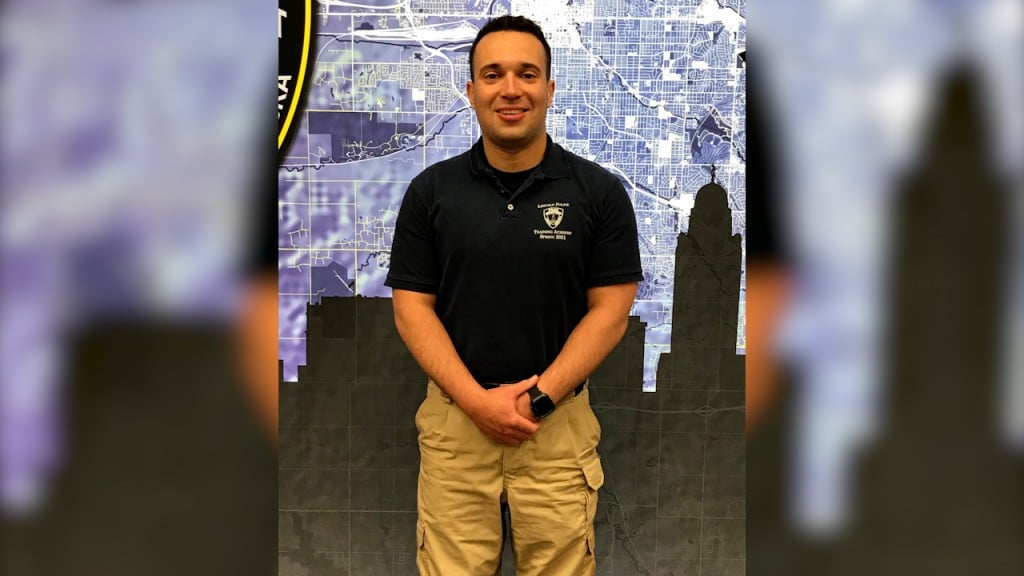 LINCOLN, Neb. (KLKN) – It's been nearly nine months since the city was rocked by the death of Investigator Mario Herrera. Now, his son is training with the Lincoln Police Department hoping to carry on the family legacy.
It's a scene, Carlos Herrera, remembers from his childhood well. Watching his father, Mario, who served LPD for more than 20 years, put on the badge every morning.
"I remember seeing him getting dressed to go to work and I always thought it was really cool to wear that uniform," Herrera said.
Now an adult, and having already served four years in the Marines, Herrera is following in his fathers foot steps. Making his way through LPD's Police Academy.
It's the stories his father and uncle would tell, Herrera says, that guided him to this point.
"Just getting to hear how much he was able to help people and make a positive impact in their life, just truly made a profound impact on me," Herrera said.
Herrera is finishing up his time in the academy, and says it's been a great experience that has led to many new friendships. He says his family and fiance have been supportive, and even though he's not physically here, so has his father.
"My dad just motivates me and keeps me going even when stuff gets rough," Herrera said. "Keeps me going and keeps pushing me forward to do my best every day."
Herrera's passion is to work as a Narcotics Investigator at LPD and learn the science behind drugs and how to help those affected by them.
"I guess my biggest goal is just to go out and help people every day," Herrera said. "Just be a positive impact on somebody's life as best I can."