Mask debate: local expert weighs in on double masking
Nebraska's former state epidemiologist says wearing a surgical and cloth mask could keep you more protected from COVID-19.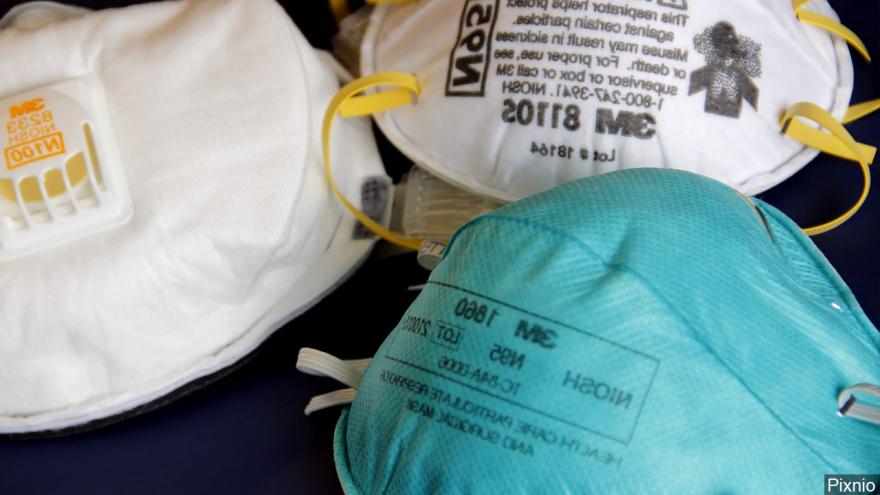 LINCOLN, Neb. (KLKN) With new variants of the COVID-19 virus coming forward, many are wondering if wearing two masks will soon become the standard.
Local and national experts say it's all about mitigating risk.
First of all, you need to be wearing your mask correctly.
"If you're not pulling it over nose and mouth and if it's not closely fitting, you've compromised the benefit of the facemask," says Dr. Tom Safranek, Nebraska's former state epidemiologist.
Safranek held the position with the Nebraska Department of Health and Human Services for 30 years, and made a career move, for unspecified reasons, last fall.
When the pandemic began, recommendations and guidelines around the policy and concept of wearing a facemask shifted quickly. Safranek says science is policy is still changing.
"It is important for all of us to realize this is a new problem and our knowledge and our science is evolving and so we all have to be prepared to pivot when new and good information becomes available that makes it wise for us to change what we've been doing in the past," he says.
When it comes to the debate over double masking, Safranek says there's no doubt it will help prevent diseases from spreading. However, context is needed too.
"The concept of double masking, it looks like there's science behind it," says Safranek.
Last spring, surgical masks were wiped off the shelves at the start of the pandemic. Now, they're more widely available as production has ramped up. Safranek says like surgical masks, you should seek those that offer enhanced protection.
In other words, if you're wearing a cloth facemask, be sure it fits snug to your face and doesn't fog glasses.
"So, the higher the risk and the setting, the more important that face mask is and a high-quality facemask is more important. It looks like a surgical face mask combined with a cloth face mask is a good thing and offers enhanced protection."
Top infectious disease expert Dr. Anthony Fauci agrees. He says it's also common sense.
"As the CDC recommends you want at least two layers within the mask as a physical barrier, and you feel maybe more of a physical barrier would be better, there's nothing wrong with people wearing two masks," Fauci says.
Fauci says the CDC is gathering research and data to determine if wearing two masks could become the new normal in our pandemic society.