Mayor defends daughter's participation in tennis tournament
Lincoln Mayor Leirion Gaylor Baird is defending her daughter's participation in a tennis tournament last week.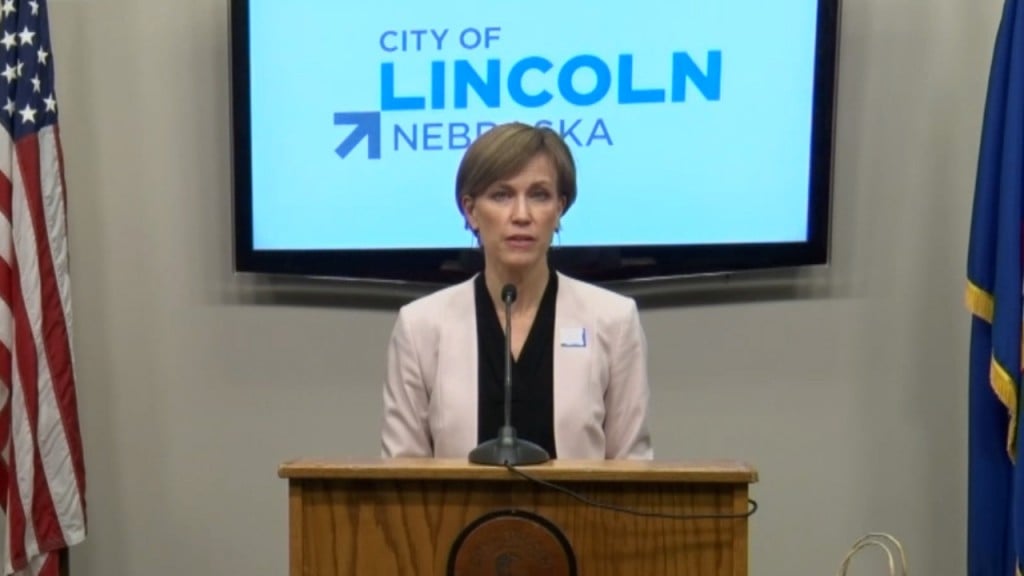 LINCOLN, Neb. (KLKN) – Following community backlash after her daughter participated in a tennis tournament, Mayor Leirion Gaylor Baird posted the following message onto her Facebook page:
The last thing I want to do as the people's mayor is cause additional sorrow or suffering. There is so much in the community as we deal with this pandemic, something that we've been dealing with as a community for 9 plus months. Recognizing that my family has a different standard because of my public role, my daughter will not continue to play tennis while most youth sports are being restricted. We want to help everyone get through this really difficult time and if that helps, then that's what we'll do.
---
Lincoln Mayor Leirion Gaylor Baird is defending her daughter's participation in a tennis tournament last week that drew widespread criticism online.
Channel 8 Eyewitness News received calls and messages from numerous viewers asking why the tournament was allowed to be played when many youth sports are on hiatus.
The current directed health measure for Lancaster County suspended most youth sports activities until  Dec. 7.
Here's what the DHM says about youth sports:
"No indoor team contact sports, limited-contact sports, or non-contact sports activities, practices, games, or competitions for K-12 children, including but not limited to school and club sponsored events, shall be allowed until after December 7, 2020. Youth sports will be revaluated prior to December 7, 2020."
In all 23 sports are prohibited, ranging from football and basketball to cheerleading, dance and curling. Golf and tennis are not included.
In her Nov. 20th COVID-10 press briefing, Gaylor Baird said she shared the concerns and frustrations of families impacted by the restrictions.
"I truly understand how hard this has been for our community's children and families," she said. "I'm living this too, and I share your losses and your grief. But with schools out of session all next week, we are literally asking athletes and families to wait five more school days to not find alternatives that skirt around the measures, but instead make plans for how they might safely reengage in activities after the postponement."
After playing a PSA in which local children asked people to take steps to prevent the spread of COVID-19, Gaylor Baird thanked student-athletes and their families for their sacrifices and for "leading by example."
Channel 8 Eyewitness News reached out to the mayor's office twice asking for a response before receiving the following statement Monday:
"My daughter and other youth tennis participants played in a tournament that followed all existing rules and restrictions. These contactless sports were identified by the State of Nebraska Health and Human Services Department."
The statement did not specifically respond to questions of whether Gaylor Baird felt it was fair or appropriate for her daughter to participate in sports while many other children are currently unable to do so.
Health officials say the postponement of youth sports will be reevaluated before Dec. 7, but it's unclear whether it will be extended or removed. That announcement will likely be made during the next COVID-19 briefing on Friday.